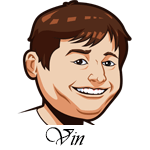 Follow @SBTSportBetting
The Indians beat the Pirates yesterday to end their 11-game win streak and suddenly the Pirates are right back in the thick of things in the National League Wild Card race. There are now eight teams vying for two spots in the Wild Card and that's not including teams with slim leads in their division. It's going to make for a very interesting trade deadline, that's for sure.
The Pirates join the Nationals, Braves, Brewers, Cardinals, Diamondbacks, Dodgers and Giants in vying for those two spots. The Brewers have the best odds and top position currently, but they have had a tough time of late. The Diamondbacks aren't too far behind them with the Rockies close behind them. This is going to be one heck of a race down the stretch. Sad that one of the winners of said race will play one game, lose and have their season end.
Notable Upcoming Bets:
CFL Betting Tips:
The big story about this Montreal Alouettes and Edmonton Eskimos is the new starting quarterback for Montreal. With Drew Willy out with an injury, the Alouettes will turn to Johnny Manziel who was last seen burning out of the NFL with a string of controversies behind him. This is definitely his last chance in football and a lot of people are behind him.
Personally, I just don't see it. He was somewhat exposed in the NFL as a guy who didn't have the total package when it came to the quarterback position and I don't expect him to have it here either. The Alouettes aren't having a great season (0-2) as it is and it's unlikely that he'll be able to save them. The Eskimos should be able to take advantage of the struggling Montreal defense and grab the win here. This should be a fun one to watch, but when it's all said and done I think Edmonton -9 covers easily.
MLB Betting Tips:
We've reached that point in the season when it feels like every game is going over the posted total so that's what I am going to be concentrating on here today.
The Royals aren't really the offense that you think of when you think of high scoring games, but on the road at Yankee Stadium is a great place to do it. Especially with Sonny Gray on the mound. Gray is having a rough season with most of his troubles coming at home. The short porches in the corners haven't been kind to him and I think the Royals tag him for a few here. Throw in that amazing Yankees offense against Jake Junis and I'm loving the Yankees/Royals over 9.5 here.
I am a fan of Rich Hill, but I don't like his match-up against this Braves offense today. He's had some struggles this year and the Braves are a truly deadly offense against left handed starters. Ronald Acuna, Freddie Freeman and Ozzie Albies are quite the core of hitters and could punish him today. Anibal Sanchez goes for the Braves and he's a guy who I think is playing over his head right now. The Dodgers are dangerous offense and one of the best teams in the game over the past couple of months. The Braves/Dodgers over 9 runs is looking like a great one today.
Follow @SBTSportBetting