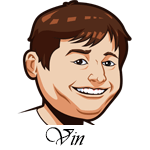 Follow @SBTSportBetting
A 2-1 record at SBT last night.
Today is the MLB trade deadline. The final time to make trades is 4PM Eastern time and after that there will be no more trades. This is unlike past years when you could still make waiver trades in August. The MLB changed the rules on this for this season so this will be the last chance we see for teams to make moves.
It's been a weird deadline so far as the two biggest moves have gone to sub-.500 teams. The Mets added Marcus Stroman from the Jays, but they have a 51-55 record and are five games out of the Wild Card.
Last night saw the Reds add Trevor Bauer from the Indians. The Reds have one of the best rotations in baseball now, but they are 49-56 and 6.5 games out of the Wild Card. They have one of the better run differentials in the National League, but there are seven teams in front of them.
The other half of that trade is more interesting as the Indians add Yasiel Puig and Franmil Reyes which immediately upgrades their offense. The Indians have been gaining on the Twins for months now and it will be interesting to see how the Twins react.
Hopefully we see some big moves over the next few hours. Until then, let's get to the tips.
Houston Astros vs. Cleveland Indians Betting Tips:
| | | | |
| --- | --- | --- | --- |
| | Team | Name | FIP- |
| AWAY | Astros | Jose Urquidy | 59 |
| HOME | Indians | Zach Plesac | 111 |
The stats on these two pitchers is a bit misleading as they have not made a ton of starts on the season, but their underlying stats match well with what you see above and I feel reasonably strong about them.
Plesac has a 3.10 ERA/5.14 FIP with low strikeouts and high walks. He is due for some regression as he's been far luckier than good. The Astros offense is great against right handed pitchers with a 121 wRC+. I am expecting that regression to come in a hurry for Plesac here tonight.
Jose Urquidy has only made a few starts this year, but he's been very good with high strikeouts. The Indians offense has been right around average this season, but they should continue to get better when their new additions get there. They aren't there yet though and I think Urquidy can have a nice start here.
Bet Astros -143
Chicago Cubs vs. St. Louis Cardinals Betting Tips:
| | | | |
| --- | --- | --- | --- |
|   | Team | Name | FIP- |
| AWAY | Cubs | Kyle Hendricks | 85 |
| HOME | Cardinals | Miles Mikolas | 98 |
This is a classic home/road tip. Most pitchers are different away from home and these two are no exception.
On the season, Kyle Hendricks has a 4.91 ERA/4.55 FIP in his road starts this season and the Cards offense has really been cooking of late. Hendricks has a 1.4 HR/9 rate on the road this season which could hurt him here.
Miles Mikolas isn't having as great of a season as he did last year, but he's been very good at home. He has a 2.15 ERA/3.36 FIP at home this year. He's been a bit lucky, but I like him here as the Cubs offense has been ice cold of late. They only managed one run last night and they have a 73 wRC+ over the past two weeks.
Bet Cardinals +101
Follow @SBTSportBetting