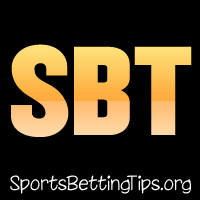 Follow @SBTSportBetting


[Get Exclusive Tips on our Patreon, Ad-Free
]
The Raptors took a commanding 3-1 lead in game four as they swept the games in Oakland and now have a chance to clinch their first-ever championship at home tonight. The big question surrounding this game (and series) is: Will Durant play tonight? There were reports about him practicing yesterday and if it went well that he might play. Well, he practiced and then he left the facility before the rest of his teammates so nobody really knows what's going on.
Golden State has been one of the best road playoff teams in history over this run so tonight isn't quite as overwhelming as you might expect it to be. The one game they won in this series was on the road and this is definitely new ground for the non-Kawhi members of the Raptors roster. The pressure is going to be high tonight.
Whatever the result, this should be great.
Graeme: The NBA Championship series could be over tonight, as the Toronto Raptors, 3-1 up in the series, host the Golden State Warriors.
Warriors have only won one game in this series and it was in Toronto. Personally, I'd say that the Warriors best performances were in Toronto. Game 4 they just looked off.
The big question is on Kevin Durant. There appears to be some frustrations in the camp about him sitting out injured while others are playing through injuries. Of course, that could just be the media trying to stir things up or set a narrative.
The Warriors are a team you generally have faith in but having seen them lose that last game, and the way it went down, I honestly don't believe they have what it takes.
As of this writing, Durant isn't back yet however even if he is I don't know if that will be enough. Personally, I'd risk it. It might be enough to lift the team and prior to his injury, he was in beast mode.
However, he obviously won't be 100%.
The Warriors have had defensive issues all year that they've been able to cover up but it's coming to a head against the Raptors. That's not something that can change overnight.
This isn't the Raptors that blow games anymore. They've come a long way since the very first playoff game this season. So many superstars have been built.
https://www.Bovada.lvRaptors -1.5
Vin: I just have a hard time seeing it end like this. The Warriors have been the ultimate dynasty in basketball for the past five years and it has only taken a crazy rash of injuries to get them to this point where losing is a real possibility. It's crazy just how many things have gone wrong for the Warriors in this series. From injuries to Kevin Durant to Klay Thomson to Kevon Looney and DeMarcus Cousins. This team has really had to fight to even get to this point.
That is taking absolutely nothing away from the Raptors. Their defense in game four was a thing of beauty and Kawhi Leonard really took over that game on both ends of the floor. He is that unique kind of player that gets better and stronger in the playoffs. With him healthy and playing like this, it's really hard for me to see the Raptors losing the series at this point.
Just not yet. The Warriors are, well, warriors. They are built for adversity and whether Durant plays or not, they are going to come out strong here. They are not going to go quietly into the long night.
https://www.Bovada.lvWarriors +1.5
Follow @SBTSportBetting