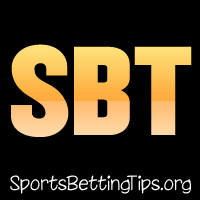 Follow @SBTSportBetting


[Get Exclusive Tips on our Patreon, Ad-Free
]
The NBA is back in the spotlight tonight for the 2015 NBA Draft. The Draft is always fun to watch even if you don't know the players because of the sheer randomness and unknown factor of the night. There is usually a lot of trades as well which is always exciting. The big question is, probably, will the Kings trade DeMarcus Cousins? Personally, I think it would be insane to trade someone of his caliber, but George Karl seems to want him out. Maybe the Kings should've thought about how Karl would mesh with their franchise player before they signed him? Just a thought. This is a seemingly deep draft as well and we could see a lot of teams get pieces to build toward their next championship team. It seems almost unfair that the Heat, Pacers and Thunder will pick so high. Plus, there is always the chance that the Knicks will trade their pick for a short term fix that won't end up working out for them. This could be a fun night.
Of course, there is also some actual games being played today as well. The MLB is in full swing, the Women's World Cup knockout round continues and the WNBA is going. We have a lot of tips to get to so let's get into it.
WNBA Betting Tips:
A rather uninteresting match-up tonight between the San Antonio Stars and Phoenix Mercury could offer a nice betting opportunity. These teams played on opening night and it was one of the closer game the 0-6 Stars have played all season. This actually opened with the Stars as a slight favorite, but the betting has moved them to underdog status and for good reason: the Stars aren't very good. Even without Brittany Griner and Diana Taurasi, the defending champs are still a really good basketball team. Mercury -2.5
MLB Betting Tips:
The Cincinnati Reds and Pittsburgh Pirates finish up their series today with the total set at just 7.5 runs. The previous two games have seen tons of fireworks as both games have gone over in the series. While AJ Burnett has pitched well of late, he has done so against offenses that lack the firepower that the Reds possess. The Pirates should make it close, but they're going to have to score to do so. This one is going Over 7.5 runs to make the full set.
After his hot start to the season Dallas Keuchel has slowed down a bit over his past few starts. He's still really good, but he's just a bit more human of late. He's going against the Yankees' Adam Warren tonight who has pitched well this season, but has just a 4.91 ERA on the road. With the total set at just seven runs this seems like a ripe place for an over bet. Over 7 runs is the play in Houston tonight.
NBA Draft Betting Tips:
Every year in the NBA Draft there is the guy who is overrated and drafted too high and the guy who is really good who falls for no reason and makes everyone look dumb. My picks for those players are Frank Kaminsky and Justise Winslow.
Kaminsky is a talented player, but he doesn't feel like a potential franchise piece to me. He's a tall player who can hit some threes, but comparisons to Dirk Nowitzki should be laughed off. He's not that good, but because of that comparison and the way the Warriors just won the championship I think he'll be overrated and drafted high. Under 10.5th pick is the bet for Kaminsky.
On the other end of the spectrum, you have Justise Winslow is the kind of player who can do everything good but nothight great. Not yet at least. He's a great defender with a high basketball IQ who draws comparisons to Kawhi Leonard. That should be the kind of player you want in the draft, but teams with high picks are all about the upside potential, big men and the future franchise guys. I think Winslow should be a top four pick, but I bet he falls lower. Over 6th is my play.
Follow @SBTSportBetting