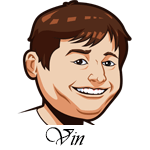 Follow @SBTSportBetting
A 1-1 record on Saturday. 72-46 on the season.
I took yesterday off to spend some time with the family. Saturday saw a 1-1 record as the Angels won easily and the Reds didn't do what we thought of them.
I'm pretty busy with my day job today so I am going to make this one quick. Only five games on the slate today, but the system likes a couple of these quite a bit. One early game and one late. Let's get into them.
Los Angeles Angels vs. Chicago Cubs Betting Tips:
I am just not trusting Jon Lester at all right now. His last three starts have looked like this:
| | | | | | | |
| --- | --- | --- | --- | --- | --- | --- |
| Date | Opp | IP | TBF | H | ER | HR |
| 2019-05-28 | @HOU | 5.2 | 28 | 8 | 7 | 1 |
| 2019-05-23 | PHI | 4 | 21 | 7 | 4 | 2 |
| 2019-05-18 | @WSN | 4.1 | 23 | 10 | 5 | 1 |
Horrible. Four homeruns in three games, *sixteen* earned runs in three games. The Angels have been really hitting the ball well of late (thanks, Mariners) with a 121 wRC+ over the past two weeks. They are coming in hot and I think they hit the ball well today.
The Angels are doing a bullpen game and the last time they did that with Bedrosian leading off for them it worked out pretty well. The Cubs offense is pretty good, but the variety of looks should do well against them here.
I was really thinking of the over here, but the wind is blowing in at Wrigley and I can't think of a stadium where that might have a bigger effect on the final score. As it is, I'll just be taking the Angels.
Bet Angels +140
Houston Astros vs. Seattle Mariners Betting Tips:
I saw the Astros at -130 and I was immediately drawn to it before I did the system, but then I looked a bit at Corbin Martin's numbers and.. ugh. Four starts, six homeruns. He's only made it more than four innings once and he should be putting a heavy strain on the bullpen. Luckily, the bullpen is the best in baseball.
The Mariners send Wade LeBlanc who has had his share of struggles this season. He has a 4.91 ERA/4.24 FIP on the season and that's about who he is at this point. He won't kill you, but he is who he is. The Astros have their injury issues, but they are still the best hitting team against lefties on the season. The Mariners bullpen backing him up is one of the worst with a 5.24 ERA/5.15 FIP.
While Martin does give me some pause, and the Astros injury woes are very real, I still can't go against the Astros here. They have the bullpen and they have the pedigree against lefties to get it done.
Bet Astros -130
Follow @SBTSportBetting