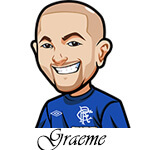 Follow @SBTSportBetting


[Get Exclusive Tips on our Patreon, Ad-Free
]
Another weekend where we have a bunch of postponed games in Serie A. Ugh.
It's one of my favourite leagues right now so very frustrating. The title race there is immense so very disappointing.
I guess we'll have a look at the Ligue 1 games taking place in France. Quite a few games taking place Saturday.
Almost want to bet Strasbourg or Draw against PSG. Just couldn't do it as it's so hard to bet against PSG but it's one where in my head I feel like there may be an upset.
Angers vs Nantes Betting Tips:
Angers had some struggles but have put in some solid defensive performances lately and picked up two 1-0 wins on the trot as they defeated Montpellier and Brest.
Nantes lost to Lille at home 1-0.
In the league, Nantes are above Angers by a point right now. They're actually quite a good away team and not one you can underestimate.
However Angers are a really good team at home. If you go by advanced analytics they're better than where they are at home.
I think this should be a competitive game for sure. Both teams looking to push up the table. I went into it looking to bet Angers to win but I can't ignore Nantes performances away.
Angers have a 71% scoring rate at home and only 43% clean sheets. Nantes have a 77% scoring rate away and also only have a 23% rate for clean sheets on the road.
I think the big question is really whether Nantes can score away however I do think they will. Just look at their away stats versus overall – 1.31 goals on average away compared to their overall 1.04 scoring rate.
Neither team will want to lose here and both should fight for it.
(Odds on this page are correct as of 2020/03/06 12:58:13 PM EST but are subject to change)
Bet Horse Racing - +£21,565.98 profit on £25/pt staking. Click for more details.
(Advertisement but we have tested it out and have been quite impressed with it)
Dijon vs Toulouse Betting Tips:
Dijon come into this one hurting a bit after getting thumped by PSG 4-0. However they have been decent at bouncing back.
Toulouse are struggling big time. They haven't scored a goal in 7 freaking games. That's brutal.
Their away record is brutal with no wins and just 4 draws then the rest are losses.
Toulouse are relegated and look like they just don't care. They've given up. Dijon are fighting the relegation battle and looking like they can stay up.
Dijon should hopefully be abe to just tee off on Toulouse here. A lot of this is just betting against Toulouse more than anything else however Dijon have a good home record and this is a big game for them.
Dijon are hurting a bit too as even though they got some big draws they haven't won in like 5 games in Ligue 1. However they have faced some tough competition and against easier competition? Need to take advantage of it. They have a good scoring record at home.
(Odds on this page are correct as of 2020/03/06 12:58:13 PM EST but are subject to change)

Follow @SBTSportBetting