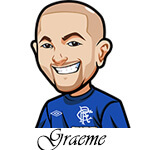 Follow @SBTSportBetting
Today I will be covering WWE Elimination Chamber 2020.
This will be the last WWE PPV before Wrestlemania. With the Wrestlemania card often speculated on and generally planned out in advance, it can be a tricky PPV to bet at times because a lot of the results seem "obvious".
However there are still some solid betting opportunities on this card.
Before I go any further if you would prefer to hear it in audio format, me and Vin do a wrestling betting tips podcast. It's available in all your podcast apps just search for Going Over: Bet Pro Wrestling or visit our website at BetWrestlingPodcast.com.
Thanks! We appreciate the support and would appreciate it if you give it a listen, subscribe to it etc. Helps us the more numbers we have.
Right – onto WWE Elimination Chamber.
Elimination Chamber 2020 Betting Tips:
I'm betting 1u on AJ Styles to defeat Aleister Black at +110. This is a tricky one. I am going by what the standard booking is here where AJ Styles needs to be built up strong if he is going up against the Undertaker at Wrestlemania. However there are a lot of ways this could go. I could also see them using AJ to get Black over and doing Black/Undertaker against AJ/OC at Wrestlemania. Either way old school booking suggests that AJ Styles wins here so I'm fine with it.
I'm also burning money by betting Nakamura, Cesaro and Zayn to beat Braun at +300. I really shouldn't bet that one. WWE is going to put Braun over we all know that. Sigh. I am such a sucker. The only thing I am thinking is Sheamus is being protected and him vs Strowman at Mania would make sense and some sort of League of Nations thing so I could see him aligning with these guys. Either way at +300 odds it's worth a bet.
I'm also doing 1u on Humberto Carrillo at +100 to win the title or at least the match. Just feels like they want to go with Carrillo against Garza at Mania. You have to think this is the time to do it because it won't get lost in the shuffle like at Wrestlemania where it probably would.
The tag team elimination chamber is an interesting one. I do think Morrison & Miz retain but the belts don't mean anything so could go on anyone. I'm not going to bother with betting that one. I think Morrison & Miz will retain but if you want a casual bet for that match, then go with betting on "anyone but Morrison/Miz" which is +140 odds. Vin liked that one.
Finally on the Womens Elimination Chamber I am betting 1u on Shayna to last longer than Asuka at +150 odds. Why not right? Shayna is going to be built up strong here no doubt and I think she will be in the longest to prove how she is ready for Becky. I know rumours are WWE will protect Asuka but man when do they ever care about that ha.
Follow @SBTSportBetting