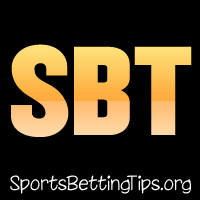 Follow @SBTSportBetting
2-0 last night and that result was never in doubt.
The Heat dominated the Wizards with a 129-102 win. Bradley Beal was held to just 14 points while eight Miami players scored in double figures. A true team effort and they managed to do it without Hassan Whiteside.
The Mavericks were our other pick and they won by even more as they killed the Grizzlies by 34 points. Harrison Barnes led the way with a 25 points and 7 rebounds.
That was a good night on what has been a good week for us. Let's end it strong with a great Sunday night.
Golden State Warriors vs. Minnesota Timberwolves Betting Tips:
The Timberwolves have been staying afloat since losing Jimmy Butler, but that is just about as big of a loss that a team can suffer and this is a really tough match-up for them today without him. They've lost three straight and tonight draw one of the best teams in the league.
Golden State won't have Stephen Curry tonight, but that's exactly what makes them so scary: they are still filled with stars without him. Without Jimmy Butler guarding him, we could see a huge night for Kevin Durant. This one has 30+ scoring written all over it for KD.
The Warriors are still just 0.5 games behind the Rockets for the top seed in the Western Conference and they should continue to push that envelope with a win here tonight. Warriors -5 is the play.
Houston Rockets vs. Dallas Mavericks Betting Tips:
Speaking of the Rockets, they play the Mavs tonight and are a monster favorite. James Harden is doubtful for this one, but that doesn't really matter when playing Dallas. Chris Paul can work some serious magic against JJ Barea and Yogi Ferrell while they should shoot the lights out with Eric Gordon and Ryan Anderson.
I don't like Houston -12, but if you can grab Houston -10 do it. This team should be feeling motivated coming off the end of their losing streak and needs to win here to keep the lead on the Warriors in the Western Conference playoff race.
Indiana Pacers vs. Boston Celtics Betting Tips:
Boston will be without Jaylen Brown for this one which hurts them more than you might imagine. This team already lost Gordon Hayward for the year and their depth was this as it is. I don't love their rotation and it's ability to score with yet another lost body.
The Pacers just got back Darren Collison and they really missed him while he was gone. This team has a chance to steal the Central division and the third seed from Cleveland and him coming back helps that quite a bit. Victor Oladipo is playing in this one and the Pacers have covered both games against Boston in which he played.
This line is just a bit too high considering the recent form and injury situations of these two teams. I can see the Celtics winning, but not by the margin they are expecting. The Pacers are going to push this one and Indiana +6.5 is a strong play.
Follow @SBTSportBetting