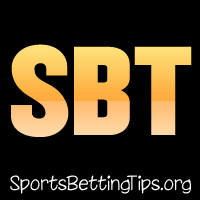 Follow @SBTSportBetting
A 1-0 record last night.
There was a time when we'd see no Joel Embiid for the 76ers and immediately skip that game. With all of the moves they've made, adding Tobias Harris and Jimmy Butler mainly, that is no longer the case. We went with them against the Hornets last night and it paid off. This one ended up being closer than we'd like, but they finished with a strong 33-25 fourth quarter to win and cover. A true team effort with Butler, Ben Simmons, Harris, and J.J. Reddick all scoring over 22 points in this game.
The season is really getting down to the nitty gritty and for a team like the Wizards, they are running out of time to make up ground. This team has slim playoff hopes and the only thing they can do at this point is win.
Then you have a team like Oklahoma City who has been skidding while the Spurs have been sizzling. They've dropped down to sixth in the Western Conference standings and would draw the Rockets in the first round. They are just 0.5 games ahead of the Clippers and Jazz for the 7th and 8th seed. That is not where they want to be and they need to get back on track. Rest on the way to the playoffs is not an option for them.
We have a couple tips tonight. Let's get right into them.
Washington Wizards vs. Chicago Bulls Betting Tips:
The Wizards take their slim playoff hopes to Chicago where they draw a nice match-up. Zach LaVine is listed as questionable for the Bulls here and that is their leading scorer off the board. While Otto Porter Jr. is listed as doubtful. The last time these two teams there was definitely some revenge in the air as Porter was traded from the Wizards for Jabari Parker and Bobby Portis. All those players went off in that one and I can see the former-Bulls bringing it here.
This is winning time for the Wizards. They can beat this team. They have the best player on the court with Bradley Beal and they might have three of the best five with LaVine and Porter out. Neither of these teams are going to play a ton of defense and without those players, I see no reason why Washington can't win this one easily.
https://www.Bovada.lvBet Wizards -2
Houston Rockets vs. Memphis Grizzlies Betting Tips:
I am really liking the Rockets of late and I think they are headed back to at least the Western Conference Finals this season. Looking at this game I saw something with them that I don't think I've seen all season: no names on the injury report. That's insane. This team has had the worst injury luck and now they're healthy and ready to go. They are pretty well locked in at the third seed, but nothing is for certain and they could use a few more wins to hold their spot. They are 9-1 over their past ten games and I can see them winning easily here.
Memphis' injury list is packed. No Omri Casspi, no Jaren Jackson Jr., no Avery Bradley, and no Kyle Anderson. This is a team that did not have a ton of depth this season and that depth is just depleted thanks to injury. Mike Conley is good, but this team is not winning this game. James Harden and Chris Paul are going to run wild.
https://www.Bovada.lvBet Rockets -4.5
Follow @SBTSportBetting