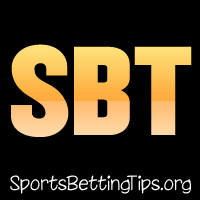 Follow @SBTSportBetting
It was nice to continue Vins epic run with the tips last night as I managed to go 2-0.
The first one was Rockets -13.5. It was a big point spread but I had faith in the Rockets. Their offense looks like they want to do one thing right now and that's put the fear of death into everybody else.
I'm sure there are a lot of teams not looking forward to this pace of the Rockets if they can keep it up going into the playoffs.
The other tip was Heat +3.5 and I felt very confident in that one. The Heat contained LeBron and got off to a great start in that game. Solid defense kept them well ahead and we were never worried in that one.
So a nice and easy 2-0 night.
It's March 28th and we have 8 games on the board tonight.
76ers vs Knicks Betting Tips:
It's another high point spread but my system likes 76ers -12.5 tonight.
The Knicsk to their credit have had some damn good performances in the 2nd half of March. However the 76ers are marching on with some incredibly strong performances, and we saw that scintillating 2nd half display against the Nuggets for them to build on.
Even better is Markelle Fultz has returned and he clearly helped that and got them motivated down the stretch.
It's going to be a similar game tonight I think – the 76ers are going to be motivated in front of their home fans an put on a similar show. They've been pounding teams lately and I see no reason for it not to continue tonight.
76ers -12.5.
Blazers vs Grizzlies Betting Tips:
The Grizzlies got that W over Minnesota to say "Hey we're not tanking" so hopefully now they can go back to tanking as the host the Portland Trail Blazers.
I'm slightly concerned that they'll remain motivated being at home however I love everything about the Blazers on this road trip thus far. They got two big wins over the Pelicans and Thunder and I think they can continue that tonight.
It's going to be tight but I do think we see the Blazers winning by 8-10 points at least here. Lillard is out but the team are 5-2 without him this season and I like them to play strong without him there.
Blazers -6 is the play.
Follow @SBTSportBetting