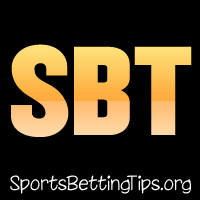 Follow @SBTSportBetting
It was a 1-1 night last night with the NBA Tips as yet another big point spread came through.
We had the 76ers -12.5 and they covered with ease against the Knicks. They thumped them 118-101 in a nice and easy victory.
Our loss was with the Blazers -6 against the Grizzlies. Missing Lillard seemed to be too much for them as the Grizzlies came to play which was disappointing. McCollum was in beast mode but that didn't really matter. If Lillard had been in they probably would have covered but props to Memphis for a big performance. They could have laid down but they stuck with it.
Quick note that the MLB season begins today. Be sure to check out Vins MLB Betting Tips website. He's gonna cruuush it this year.
Alright it's Thursday, March 29th. Just 5 games on the board.
Pistons vs Wizards Betting Tips:
After those 3 brutal losses Beal really ripped into the Wizards and they turned it around last time out against the Spurs. However I don't know if they can keep that going.
They seem to be in a cycle of lose a few then pick up a W and then back to losing again. They just can't seem to keep the motivation going.
Pistons still have a possible chance of reaching the playoffs. I mean its very very slim – I believe 2% chance – but whatever, it's something they're holding onto and it's getting them rolling at the moment.
They also usually perform well at home and I am good with Pistons -1 tonight.
Warriors vs Bucks Betting Tips:
The boys are back in town!
Durant and Green are both back and playing against the Bucks tonight and I love that. This is going to be huge for this team and that will make all the difference.
It's the type of thing the Warriors need at this point in time and it will get them rolling and motivated.
I don't see Warriors losing 3 in a row and I like them to get a big performance here.
Warriors -5.
Follow @SBTSportBetting