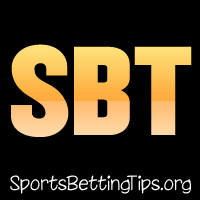 Follow @SBTSportBetting
A 1-1 night to close out the weekend.
I said yesterday that we don't usually do totals here, but we went with the over in the Pacers vs. Wizards game anyways. Well, I guess there's a reason we don't usually do totals as that one didn't end up being close. The first half looked good, but the second half had a score of 50-43 and that is just not enough to get into the 200 level.
The Pelicans continued their win streak with a win over the Mavericks last night to give us a win. They played a dominating game as they scored over 32 points in three of the four quarters of the game. The pace they are playing with right now is insane and they should be watched to be believed. This team is going to make some noise and it's hard to say why besides Anthony Davis is really, really freakin' good.
Boston Celtics vs. Chicago Bulls Betting Tips:
In the great tanking war of 2018, the Bulls have been doing the best work thus far. Robin Lopez is more of a cheerleader than a key cog in the defense at this point while it's rare to see Justin Holiday and Zach LaVine share the court. They rest healthy players all the time and are basically daring the league to fine them at this point. The Bulls are 3-12 in their last 15 games and have no desire to win tonight either.
Which makes the Celtics -8.5 a nice pick this evening. They have really rounded back into shape as of late, winning four straight before dropping one of the best games of the season to the Rockets on Saturday. There is no shame in that loss and that shouldn't mess with their momentum at all. Those four wins all came by 9 or more and that should happen once again here tonight. One of these teams is gunning for the #1 seed in the East, the other is gunning for the #1 spot in the lottery. This might not be pretty.
Los Angeles Lakers vs. Portland Trailblazers Betting Tips:
A winning streak will end tonight. The Blazers head into this one with a six game streak while the Lakers have a five game streak. While the competition hasn't been as tough for the Lakers, they still are coming off a sweep of a four-game road trip and are starting to look like a real future threat in the West. They should be happy to be home tonight and the fact that they are getting points makes them really intriguing.
Portland has surged to the #3 seed in the West with this winning streak, but there is only 2.5 games separating them from the 9th seed Clippers. This West playoff battle is going to be a bloodbath down the stretch. This is a team with some obvious flaws, but they are playing great ball right now.
Since February 1st, the Lakers are 5th in the NBA with a 6.3 Net Rating. Their 111.8 Offensive Rating during that stretch is really impressive and you have to like the young core of Brandon Ingram, Josh Hart and Julius Randle. With Lonzo Ball starting to shoot well this team should finish strong and play spoiler in the West. We think that starts tonight, Lakers +2.
Follow @SBTSportBetting