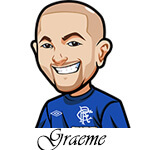 Quick note that this weeks golf tips will be slightly later in the day. They're usually posted by Tuesday morning but I've got busy morning ahead so I'll wait until later in the day to work on them.
The 2018 US Masters is coming up and I wanted to have a look at the odds for it as well as do some brief analysis.
While I'll wait until the actual week of the Masters to place my bets, I think it's good strategy to spend some time now looking at the top 20 or so golfers. Get an idea of who I'll be betting and then watch them in the lead up to the Masters.
I've got a fairly solid betting history with the Masters. In 2017 I got the Top 5 finish for Justin Rose, 2016 saw Top 5 10 & 20 Finishes for Lee Westwood, and a Top 5 finish for DJ.
Never actually picked a winner since I've been running this site but heres hoping!
US Masters 2018 Betting Odds:
Dustin Johnson: 15/2
Jordan Spieth: 9/1
Rory McIlroy: 10/1
Justin Thomas: 11/1
Jason Day: 12/1
Phil Mickelson: 14/1
Jon Rahm: 16/1
Tiger Woods: 20/1
Rickie Fowler: 22/1
Bubba Watson: 20/1
Justin Rose: 25/1
Hideki Matsuyama: 33/1
Tommy Fleetwood: 33/1
Sergio Garcia: 33/1
Henrik Stenson: 40/1
Paul Casey: 40/1
Alexander Noren: 45/1
Tyrell Hatton: 45/1
Brooks Koepka: 50/1
Marc Lesihman: 50/1
Where To Bet The 2018 US Masters:
US Masters 2018 Betting Analysis:
People I am looking at:
Jordan Spieth: We all know Spieths excellent history at the Masters and at the majors in general. He's not exactly been overwhelming in regards to form yet but we know he can step up. He's 9/1 right now and honestly if he drifts to 12/1 I might have to back him immediately.
Rory McIlroy: Obviously having a bad time of it at the moment and he's never cracked the top 3 here. While I'm not really thinking of betting him, I'm hoping his form continues to drift as he'd be a play at 16/1 or better possibly.
Lee Westwood: He's 100/1 and he looked good at the Maybank Open. He's someone I'll be strongly considering again this year although probably only something like a Top 20 or Top 10 finish. He's someone I'll be monitoring closely in the run up to the Masters though.
Adam Scott: We know he can perform here and even if he's not in form going into it, he can ste up up. A very potential contender who went from a cut the previous week to 9th place last year. A good sign and he had a solid showing a the Honda Classic so he'll be an interesting one to watch.
Of course I'm looking at more than that but those are 4 interesting ones that have popped out for me at this time.
Just a few short weeks till the US Masters, and I'll be sure to provide free betting tips for it when the time comes!