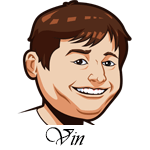 Follow @SBTSportBetting
The madness of March is here. We've already seen a Big Ten champion crowned and the ACC tournament starts today with the Big Sky tournament, West Coast tournament and MEAC tournament also in action. This all leads up to this Sunday, selection Sunday when the field of 68 is set. Now is the time to start paying attention and getting your best teams for your brackets.
There is a really interesting stat that I just had to share about today's Pitt vs. Notre Dame game. Pitt is on an 18-game losing streak and that's bad, but not that uncommon. What's really shocking is that Pitt is the only team among 351 Division I schools that didn't win a conference game. That is so bad they should relegated. Notre Dame went into this one as a -17 favorite so I don't think they are at risk of breaking that streak today.
Let's take a look at some of the games that we have today and pick some winners.
Notable Upcoming Bets:
College Basketball Betting Tips:
There aren't many things I trust in college basketball, but I do believe that it is really, really hard to beat the same team three times in a season. Which is why I am loving Northeastern +2.5 against the College of Charleston tonight. Northeastern has won nine straight, their last loss? Against Charleston. Think they don't remember that? They have a strong defense and should play well here as defense wins in March.
Gonzaga is looking for their sixth straight WCC title against BYU tonight. The Zags are guaranteed a slot in the Big Dance whether they win here or not, but BYU is in win or go home territory. BYU +9.5 has traditionally played well against the Zags, even beating them last season, and I expect them to keep this one close. They have a lot more at stake here and Yoelis Childs could go off again like he did against St. Mary's. Don't sleep on this team.
NBA Betting Tips:
The Rockets are the best team in the NBA right now and James Harden looks like a shoe-in for MVP. They have won 15 straight and tonight draw the Oklahoma City Thunder on the road. While the Thunder have often stepped it up when playing elite teams, they just aren't the same team defensively since losing Andre Roberson and there is nothing that they do better than this Houston team. The Rockets are on fire right now and I am not about to go against them here. Houston -5.5 is the play.
One of the other hot teams in the West right now is the New Orleans Pelicans who have now won 8 straight behind some MVP chatter for Anthony Davis. He'd need a crazy finish to steal it from Harden and even that would seem like a rough blow for Harden. The Pelicans have been getting it done lately while playing at an insanely high pace and I wonder if the Clippers will have what it takes to keep up with them tonight. This game is in LA, but the Pelicans are so locked in that doesn't bother me too much. I'm taking New Orleans +2.5 and riding the win streaks.
Follow @SBTSportBetting