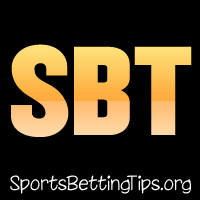 Follow @SBTSportBetting
Hi all,
Very sorry about the delay in the NBA Tips today. Had a very busy morning and just getting round to them now.
I'm absolutely swamped today so just going to do some quick write-ups here:
Hornets vs 76ers Betting Tips:
I like the Hornets to win straight up here and I'll take them with the points.
They lost 110-99 just a few days ago in Philly but they're returning home after a real bust of a road trip.
They got thumped by the Celtics and that was hard to come back from but they showed up well against the Toronto Raptors in Toronto and props to them for that.
Howard is going to be motivated for this one I expect and the Hornets will be happy to return home where they won 3 in a row.
I'm loving Hornets +1.5.
And actually the more I look at the other games, I'm just not happy with them. It's one of those things where I like a team and then I start to write about them and then I change my mind.
For example I thought the Rockets -5 would be a play and I was writing it then as I looked more stuff up it started to concern me.
With not as much time to research today, I think I'll stick with just the one pick of the day.
Follow @SBTSportBetting