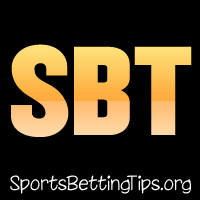 Follow @SBTSportBetting
Well watching yesterdays NBA was darn frustrating.
Like I said yesterday – there was quite a few games that I liked but then when I went to write them up and research them that little bit extra, I didn't like them as much.
The Rockets were one – and they ended up covering the spread with a convincing victory over OKC. Raptors were another – although to be fair they didn't look like covering until a big 4th quarter push. But either way – frustrating.
Today I've got to just suck it up and go with it without talking myself out of things.
So let's put faith in the system and my gut and go with some picks:
Pistons vs Raptors Betting Tips:
This is only the 9th time the Pistons have been home underdogs this season as they take on the marauding Toronto Raptors.
The Raptors have been exceptional and home or away doesn't seem to matter to them as they are kicking ass and taking names anywhere they go.
The Pistons have lost 3 in a row although to their credit they are a damn good home team. However we're starting to see them really slip and if Griffin can't help them then nothing can.
I'm not sure what it is about them. The way they fell apart against the Cavs was brutal.
Have to back that to continue tonight and I like a better performance from the Raps too after treading water for much of last nights game.
Raptors -5.5
That's the only play my system likes tonight and I've decided to restrict myself to purely system plays for the rest of the season.
Follow @SBTSportBetting