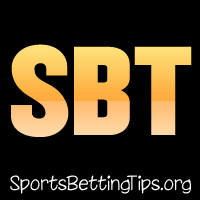 Follow @SBTSportBetting
A 1-0 record last night.
Another win last night as the Thunder beat the Blazers on the road. We were getting points with the Thunder, but the return of Paul George helped propel the Thunder to complete their season sweep of Portland. This game went to overtime and both George and Russell Westbrook played huge minutes. The two combined for 69 points here. Nice. That game could come back to haunt them though as you will see below.
It's been a nice week thus far with a 4-1 record. Let's keep it going this weekend. There is a full slate tonight and we have three picks for you.
Detroit Pistons vs. Chicago Bulls Betting Tips:
The Detroit Pistons are a completely different team as of late. They are 10-2 over their past twelve games and continue to climb up the standings. It's kind of crazy that in a year with so much roster movement that one of the biggest deals of the year has been Wayne Ellington to the Pistons. Ellington and Luke Kennard have really opened up the floor for this team and allowed Blake Griffin to do his thing. Plus, Andre Drummond has been playing much better of late as he's coming off of an awesome 31 point/15 rebound game. I am just liking this team a lot right now.
I am really liking Chicago as a way as a team that plays spoiler as well. They've pulled upsets on Boston, Orlando, and Philadelphia of late, but I think the Pistons see them coming. Detroit is red hot right now and won't be overlooking this game. They are climbing and I think they want to hold on to that sixth seed.
https://www.Bovada.lvBet Pistons -4
Oklahoma City Thunder vs. Los Angeles Clippers Betting Tips:
We just went with the Thunder last night, but this game is brutal as it is a schedule alert game for them.
This is the Thunder's fifth game in seven days, their third game in four days and the second of a back-to-back set featuring overnight travel. Oh, and last night went to overtime and their best players played over 40 minutes.
The Clippers have done great this season as a home favorite, 15-7 against the spread, and I see them continuing that trend here. The Thunder have to be so tired.
https://www.Bovada.lvBet Clippers -2
Golden State Warriors vs. Denver Nuggets Betting Tips:
This is a game that we could easily get burned on and I don't blame you if you don't want to take it, but I just don't trust the Warriors right now. DeMarcus Cousins has been struggling, Stephen Curry is putting little hints in the media that the team isn't playing right, and Kevin Durant seems to have one foot out the door. As much as he says he doesn't, he feels more and more like he does.
This game matters to the Nuggets. They are just one game back in the standings and a win here would make it a tie for first place in the West. Nikola Jokic has been playing a near-MVP level and the depth is there in way that it isn't for the Warriors. I'm taking the Nuggets and the points here. I believe they can win outright or at the very least keep it close.
https://www.Bovada.lvBet Nuggets +6.5
Follow @SBTSportBetting