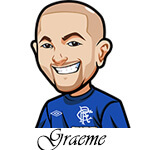 Follow @SBTSportBetting
UFC Fight Night 146 takes place Saturday, March 9th from the Intrust Bank Arena. That is located in Kansas and is headlined by Derrick Lewis vs Junior Dos Santos.
You may also know this event as UFC on ESPN+ 4. Not as catchy.
This will be the first UFC event to take place in Kansas and what a headlining fight they have. The entire card should be pretty good as we've got another heavyweight fight on the main card with Ben Rothwell taking on Blagoy Ivanov.
The fight between Yana Kunitskaya and Marion Reneau was moved to this event too and that should be a good one.
Let's see what bets we can muster up this time:
UFC Fight Night 146 Bets:
Derrick Lewis vs Junior Dos Santos: I don't want to say you should back an underdog heavyweight fighter to win in every situation, but it's always something worth looking at. And let's be honest: JDS is a shell of the man that he was in the 2008-2011 period. He's never been the same since that Cain Velasquez 2nd fight which completely broke him.
As we have learned with Derrick Lewis – all it takes is one punch. And this is a five round fight so one punch in 25 minutes? It's very possible. JDS is a much better athlete than Lewis and this is a fight he should win, but I am completely fine with backing Lewis to win by TKO at +220 odds.
Curtis Millender vs Elizeu Zaleski Dos Santos: Practically a pickem this one. Both fighters come into this one with impressive records and performances. However Millender has had the benefit of reach and keeping people at a distance. If Dos Santos fights the way he normally does that won't happen here. The dude is aggressive and will shut down that reach advantage. I'm taking Dos Santos to win.
I'm also going with a double of Yani Kunitskaya and Anthony Rocco Martin. Both are favourites but we get a decent price if we parlay them.
Kunitskaya had that rough debut against Cyborg however we saw a much better preformance against Lina Lansberg. It's good to see her bounce back from the Cyborg loss. She is a relentless wrestler and I think just too much for Reneau.
Martin looks much better at 170lbs and I like what he is doing here. Sergio Moraes can't be underrestimated – he's got a nice little winning streak going. But I just think that Martin is the more consistent fighter and someone we can back more confidently. He's got a lot going for him and no matter what Moraes throws at him he should be sufficiently prepared for it.
Finally a bet on Louis Smolka. He returned to the UFC and looks much better and had that great finish over Sumudaerji. I'm not too impressed with Matt Schnell either. He really hasn't shown too much lately. Yeah he got a couple of wins but very underwhelming and his chin looks weak.
Follow @SBTSportBetting