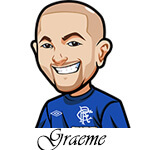 The Masters is this week.
I love the Masters but look from a betting perspective I really don't think it's the best betting opportunity. There's so much to it and so many factors and with all the focus on it, it can be hard to get an edge.
Look at it from NFL terms. Are you going to get more value on a random Giants Sunday afternoon game or the Super Bowl? It's going to be the former. The lines aren't as sharp etc.
So from a personal betting perspective, I much prefer the smaller tournaments. Such as last weeks Valero Texas Open where I came home with these two winners: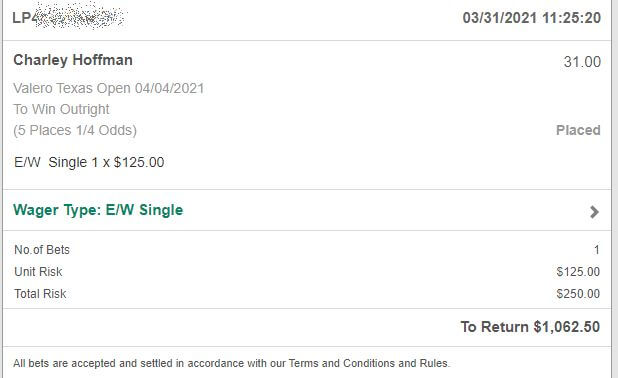 So close to a huge cash with Hoffman alas Spieth was on fire. Great to see though if I was going to miss out on the win cash I'll take it if it means Spieth wins.
I've got 6 plays for the Masters. 2 main ones. If we go by a 1-5 confidence system…
2u on DeChambeau to Win. It's funny as this course you would think would be perfect for Bryson yet he just can't perform here. I think this is the year. Dude is going to be more motivated than ever I think and will really focus on this tournament.
2u on Rahm to Win & Top 8: Split the units. He's had a kid and his mind is free and relaxed. We often see people turning that positivity into a performance on the golf course.
Then I have 4 small bets. All 1u to win and Top 10. I don't really love them but hey it's the Masters.
– Sergio Garcia. Peaking at the right time. Not a personal pick but people I respect like him and the odds make it worth it.
– Webb Simpson. Just stands out in the metrics.
– Lee Westwood. I mean why not?
– Rory McIlroy. When the top guys drift out like this it's worth betting. But knowing his Sunday form I'd maybe back him to win separately then cash the heck out if he is leading going into the final round.
The best online sportsbook this week for the odds is BetOnline