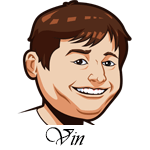 Follow @SBTSportBetting
Well, the second round in the NBA is all set and thank god. That second round was brutal with little to no drama. The best series was probably the Sixers and Celtics, but that series was 3-0 and ended 4-1. The drama just wasn't there and here's hoping the Conference Finals offer a bit more. The Rockets and Warriors could be one of the greatest series in Western Conference Finals history so that seems quite likely.
Tonight we see who makes the Western Conference Finals in the NHL as the Nashville Predators face off against the Winnipeg Jets in game seven. The Predators are looking to make their second straight Stanley Cup while the Winnipeg Jets are looking for their first ever Conference championship dating back to 1972. It's hard not to root for the Canadian team in this one.
Notable Upcoming Bets:
NHL Playoffs Betting Tips:
It seems like these playoffs have been the tale of two Predators team. There's the team that has lost and the team that we remember from last year who shows up when their backs are against the wall. They were down 3-2 in this series and answered with a 4-0 shutout. There is a reason they are the home team and there is a reason they were favored in this series. They are the better team. All due respect to the Jets who had a great season, but this one is all about the Preds. The best odds are the Preds in regulation even money. This is also known as a 3-way moneyline. For more information on how to bet these check out WhereToBet.net.
MLB Betting Tips:
One of my favorite stories of the young season has been the Atlanta Braves. Mired in a rebuild for years, they are finally starting to see it pay dividends as they have two of the best prospects in all of baseball. Ozzie Albies and Ronald Acuna are for real and they have serious chances of the Hall of Fame. Players who have had as many at-bats as they have at their age have something like a 20% chance to make the Hall. To think how well they are doing, just increases those chances. It's kind of amazing really.
Those two along with Freddie Freeman make these guys a favorite on any night and I especially like them here against the Marlins. We all know how bad the Marlins have been, but with a left handed pitcher on the mound they have no chance. Atlanta hits lefties better than anyone in this league thus far and I think they'll do it again today. Braves -108 is a great play.
We also see the greatest rivalry in sports renewed tonight as the Yankees and Red Sox do battle. Last night's game had a nice score of 6-9 and I could easily see today's game having that kind of run scoring as well. Eduardo Rodriguez and CC Sabathia don't scare these tough lineups and I like the over 9 runs in this one.
Follow @SBTSportBetting