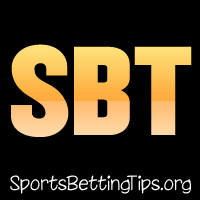 Follow @SBTSportBetting


[Get Exclusive Tips on our Patreon, Ad-Free
]
Hope everyone is pumped for UFC 187 which takes place this weekend.
We can't wait. It's a shame that Jones isn't participating – but really, all that situation has done has made this more interesting. If Jones had beaten Johnson – and he would have – then that really would have sucked. There were just zero legitimate contenders for Jones. I mean really – Jones vs Bader? Ugh.
Now however, things have really opened up. Johnson vs Cormier opens up a whole host of solid main events no matter who wins.
Chris Weidman is of course taking Vitor Belfort on in the undercard.
We'll have UFC 187 betting tips posted tomorrow morning bright and early. A lot of good opportunities there.
Let's get to the betting tips for today:
NHL Playoff Betting Tips:
Massive game between the Rangers and the Lightning tonight. Rangers really need the win to get the momentum shifted in their direction.
However they just haven't been able to contain Tampa the last two games. And the scary thing is they can match Tampa with their physical presence, but then they give away the power plays and the Lightning are scary good on those.
It's an interesting situation. Rangers have to try and get physical, and then get their penalty kill going strong. It's the only way.
Until the Rangers show they know how to handle Tampa though – we've got to go with the Lightning to get the win, especially when it's 1.80 odds.
NBA Playoff Betting Tips:
Cavs take on the Hawks, with the Cavs leading after 1 game. Cavs dominated the Hawks 97-89 in the first game after a bounce back from a 1st quarter loss. However the point spread is Hawks -2.5 and the Hawks are the favourites due to the Cavs being beat up.
LeBron has been limping, Irving is possibly out – and Carroll looks a bit beaten up too.
You have to expect the Cavs to do the right thing and give Irving the night off. While that's the smart thing – we think if they do that, they're giving up on this game. Lebron will get more of the ball which is often a good thing – but not in this type of situation or this game.
Hold off on your bets until we find out about Irving. If he plays – it's no bet. If he is out – then bet away on the Hawks -2.5.
Scottish Premiership Play Offs:
Rangers take a 2-0 lead to Easter Road, where Hibs have to get things going for them.
Hibs are underdogs at 2.10 odds and we like those odds.
In the first game, Hibs had a shocking amount of corners but couldn't get anything in. They also had an exceptional chance that Cummings just missed. However Rangers showed fear when Scott Allen had the ball, and we expect him to get something going here.
Rangers will hopefully qualify(sorry – 2 of us are Teddy Bears here), but Hibs are a great price at 2.10.
Follow @SBTSportBetting