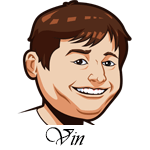 Follow @SBTSportBetting
The Golden State Warriors finished off the Blazers last night as they once again played strongly in the second half. This game actually went to overtime and the Blazers just couldn't get there. It was really a great season from this team though and it shouldn't be discounted. For them to do all this, without Jusuf Nurkic, is really impressive. I'm not saying they'd have won with Nurkic, but it would definitely have been a different series.
The Warriors now wait for the Raptors or the Bucks. We should get a little bit better of an answer on who that might be with tonight's game in Toronto. A win for the Bucks and that might be it. A win by the Raptors and suddenly we have a series. Let's go.
Notable Upcoming Bets:
NBA Betting Tips:
Milwaukee Bucks at Toronto Raptors: Here's a fun stat: The Milwaukee Bucks only lost back-to-back games once all season. This should be a real test of that statistic as the Raptors will be desperate to even up this series and even things up. I'm just not sure if that's going to happen.
The Bucks played terribly in game three. Giannis Antetokounmpo and Khris Middleton combined for just 21 points which is a long ways off from the 43 per game they are averaging combined during the playoffs. You can chalk a lot of that up to the Raptors defense, but it is also something that I don't think is sustainable. Al Horford was supposedly the answer to Giannis on the defensive end in the last round and then he adjusted and dominated. That's what I'm looking for here. Even with that outstanding defensive game it took Toronto double-OT. If they play well, I don't love their chances.
NHL Betting Tips:
San Jose Sharks at St. Louis Blues: The Sharks are in a real bad spot after losing game five at home 5-0 to fall down 3-2. They have a ton of injuries to their team including Joe Pavelski and Erik Karlsson, and their backs are against the wall for this road game.
Doesn't matter. The Sharks have come out strong whenever their backs have been against the wall throughout these playoffs and I expect a much stronger performance from them here. The Blues have been a shaky road playoff team throughout this run and have actually played better in their road starts. I see both of those trends continuing and we get a game seven in this series.
MLB Betting Tips:
Colorado Rockies at Pittsburgh Pirates: The Pirates made that trade for Chris Archer last season and it has not worked out very well for them thus far. He has a 5.58 ERA/5.08 FIP on the season and draws an unfavorable match-up against the Rockies here. Colorado has been hitting better of late and the addition of Brendan Rodgers should help things.
The Rockies send German Marquez who has been outstanding over the last year. Like many Rockies pitchers, he is much better on the road and has a great 2.55 ERA/2.89 FIP road line on the season. I think he can really shut down this Pirates team today.
Follow @SBTSportBetting