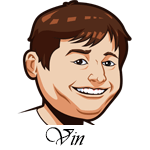 Follow @SBTSportBetting
An 0-2 on Sunday with no tips yesterday. 26-11 in May. 63-37 on the season.
There wasn't a lot to work with on the schedule yesterday so I decided to take the day off. The system kind of liked the Rangers over the Mariners, but I am not sure we can use those Mariners stats for awhile. After giving up 40 runs in four games to the Twins, their last 14 days numbers are pretty messed up across the board. The same can be said about the Twins who put those numbers up. I'll be proceeding with caution on those games.
The system loves the Rangers over the Mariners again today, but I am not going with it. The Mariners are sending a lefty to the mound in Tommy Milone with the Rangers having much weaker numbers against lefties. Not saying that will decide it or anything, but the numbers are so skewered it's hard to tell.
A full slate today, let's take a look at the tips.
Colorado Rockies vs. Pittsburgh Pirates Betting Tips:
The Rockies offense has been hitting better of late and I think they are going to get a lot better with Brendan Rodgers now in the lineup. He's been one of their top prospects for years and him filling that hole at second base is huge for them. I like the offense to do well in today's match-up against Chris Archer. He has really struggled thus far this season with a 5.58 ERA/5.08 FIP. The walks and homeruns have been an issue for him and I like the Rockies to do well here.
German Marquez is a pitcher that people would talk a lot more about if he didn't pitch his home games at Coors Field. He has a 3.80 ERA/3.39 FIP on the season, but his road starts have been brilliant with a 2.55 ERA/2.89 FIP. He is a dangerous pitcher and this is a pitcher friendly park. I like him to get it done here and the Rockies to win.
Bet Rockies -124
Arizona Diamondbacks vs. San Diego Padres Betting Tips:
I am really liking Zack Greinke and the Diamondbacks in this game. Greinke has a 2.78 ERA/3.15 FIP on the season and has done a great job of limiting walks and homeruns. This is a very pitcher friendly park that helps keep the ball in the park even more and this Padres offense can be called pitcher friendly as well. San Diego has a .677 OPS/82 wRC+ against right handed pitchers on the season and I can see Greinke having a good game here.
Matt Strahm is going for the Padres and he has been quite good with a 3.07 ERA/3.32 FIP. He does have a 4.48 xFIP which shows that there is a little bit of luck built in there. He might have a rough time today as the Diamondbacks have been one of the best teams against left handed pitching on the season with a .850 OPS/124 wRC+. The Diamondbacks are worth a bet today.
Bet Diamondbacks -108
Follow @SBTSportBetting