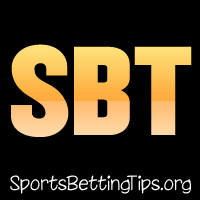 Follow @SBTSportBetting
The Blazers managed to drop a 17 point lead in three separate games against the Golden State Warriors. While the story of the series will be the Warriors sweeping without Durant, it's well worth noting that the Blazers had them by the balls three times and couldn't keep it going.
Last night was similar. They lose 119-117 in overtime after dropping that 17 point lead.
The Warriors go through to the finals and now get to rest and watch the Bucks vs Raptors series.
Game 4 of that one is tonight. After two losses in Milwaukee, Toronto finally won one in double overtime. Is the comeback on? Will that win give them the confidence?
Raptors vs Bucks Game 4 Betting Tips:
Vin: I am not buying a Raptors come back here.
I wrote this yesterday, but it feels worth sharing here again: Eric Bledsoe, Khris Middleton and Giannis Antetokounmpo combined for 22.9% shooting from the field and the Raptors still needed double overtime and Giannis fouling out to beat this team. The Bucks big three had 16 of the team's 20 turnovers.
That is simply not happening again. For all three of the Bucks top players to have rough games, even if a big part of that was the outstanding defense of Toronto, is unlikely and the fact that they all did on the same night should serve as a great motivation for this team. Throw in some questionable calls in that game that all went against the Bucks and I really think that the Bucks can come back and win this one. Giannis and Middleton aren't going to combine for 21 points again.
The Raptors stuck with the eight-man rotation for the last game and Fred VanVleet was terrible. His 1-for-11 with just three points in 30 minutes was only slightly better than Danny Green's 1-for-9 and three points in 34 minutes. A lot of talk about the Raps defense in game one, but not nearly enough about Milwaukee's. That was a strong defensive game that nearly carried them to win.
I'm expecting another strong defensive performance and a big "F-You" game from Giannis here. He can dominate both sides of the floor and you know the Bucks have pointed out all the times when the Raps were overly physical with him. Expect free throws. Expect 30+. Expect a Bucks win. https://www.Bovada.lvBucks -2.5
Graeme: In my opinion, the Bucks Game 3 performance was one of their worst in the playoffs if not the season. Yet they still were able to go to double overtime with the Raptors. Middleton in particular was complete trash.
Raptors are talking about how they stopped Giannis but really I just think he had an off night. And unlike when Kawhi has an off night, the rest of the team generally steps up for him. As it is Middleton and Bledsoe both shot 3 for 16 from the field yet it still went to double OT!!!
Kawhi Leonard is amazing but man that dude looks tired.
All the money on the Bucks tonight. Raptors should have won by 30 points in that last game. Not scrape it in double OT. https://www.Bovada.lvBucks -2.5
Follow @SBTSportBetting