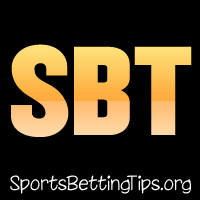 Follow @SBTSportBetting


[Get Exclusive Tips on our Patreon, Ad-Free
]
It's May 23rd, 2015 and it's the event we've been waiting for: UFC 187.
The hype has seen less for this one; despite how big a show it is, it just doesn't seem to be connecting with the casual fans unfortunately now that Jon Jones is not on the card due to his stupidity.
You can see why. Johnson vs Cormier really seems to be just a placeholder match for 2 guys who will hold a title belt until Jon Jones returns. Weidman has never really caught on with the casuals despite his incredible performance over Macheda and Anderson Silva. And Vitor Belfort is probably the biggest name – but it's been 1 and a half years since he last fought, and he's lost an absolute ton of credibility.
It doesn't help that Johnson doesn't seem to be working the media as much. I've heard more about the potential Cormier vs Bader fight than I have Cormier vs Johnson at this point.
Either way we are excited. It probably won't do the massive buyrate UFC were expecting, but it should still come close to half a million.
Let's analyze that card tonight:
UFC 187 Betting Tips:
First of all in Cormier vs Johnson we're going to take Cormier to win by decision. He's fought all of the top guys and dominated them all except Jon Jones – who he still managed to go 5 rounds with. Cormier is a tough, tough guy but it's rare he finishes. The main aspect of this match is stuffing Johnson in the first round. As long as he does that, he's good to go.
The bet for this one is Cormier by decision. You can get these odds at https://www.Bovada.lv.
As much as we want to bet on Weidman to win – the odds aren't there. Even for Weidman to win inside the distance. However – while we expect that to happen; there's been so much made of Vitor Belfort and the drugs that we think there is a slight betting opportunity. It's been a long layoff for sure, but we do think Belfort has a slight chance. There's the possibility that people are severely underestimating him – and that's something worth betting.
Purely for slight value, although it's a risk – we recommend a quarter unit or half unit bet on Belfort winning by KO.. You can get that one at +600 at https://www.Bovada.lv.
Another huge value pick is Zach Makovsky. The dude is +415 to win against John Dodson, but we're going to add oodles of value on that one and go with Makovsky to win inside the distance.
Dodson is coming off that one with a torn ACL. He's also only had 2 fights in 2.5 years since his Johnson loss. And every one of his losses are by decision.
You have Makovsky who has never been KO'd and has won practically every fight by decision. This is one of those fights where it could easily go his way; Makovsky could just wrestle him down and dominate him for three straight rounds.
The price on that one for a decision is +600 and that's what we will take.
Follow @SBTSportBetting