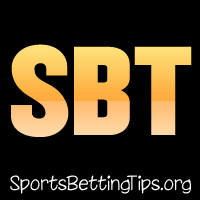 Follow @SBTSportBetting


[Get Exclusive Tips on our Patreon, Ad-Free
]
That was quite the fight last night.
Anyone who hated that fight just does not understand boxing. That's not a knock at all though – there's so many people who grew up in the era of Mike Tyson, Lennox Lewis etc who just don't realize how the sport has changed / evolved. Now you don't get the big knockouts or the hard hits. Instead you get just exceptional performances from Floyd Mayweather Jr.
He said he will quit after his next fight but I think he'll fight once more. 50-0 is a nice number to end on.
Of course last night wasn't without its negatives – especially in regard to the undercard. Holy crap why does boxing not yet get it? When Mayweather goes they are SCREWED. With so many eyes on this fight this was the time to put on a hot undercard, and have people saying "Hey I want to pay money to see that guy". But nope. It's 2015 and boxing is pretty much dead.
Will be interesting to see over the next few years if they change things around.
Great day for the betting tips yesterday, with the Spurs vs Clippers win and the Mayweather win.
Anyhoo – it's May 3rd, 2015. We'll be watching the Champions Tour hoping Bernhard Langer can step it up. He's a few points behind the leader going into the last day. Let's see what we have for tonight:
NHL Playoff Betting Tips for May 3rd:
3 games on the board for today.
First of all we will go with Tampa Bay Lightning to win. It's going to be a big game for them and very tough – but the first game was 50/50. We believe that despite the dynamic of being a game down – the Habs will be similar. So there is very slim value there – but gotta take it.
Then we've got the Wild vs Blackhawks game. Only way to go is Over 5 goals in this one. This is a series where honestly it can go under – but it's more likely to go over. 1.86 are the odds and we'd go as low as 1.76 on this one to be honest.
In the last game of the day – the Calgary Flames take on the Anaheim Ducks. The Flames did not show anything after their last game against the Ducks. That's fine – honestly they're lucky to be here and this series should be locked and loaded already. But either way – until the Flames show something, we'll take the Ducks every time. Let's go with Ducks in regulation.
Unfortunately, we were a little too late to catch the NBA today. Sundays can be tough as we all go for a big breakfast with the families.
Enjoy the sports week ahead. Playoff action, UEFA Champions League, and the F1 in Spain this weekend. UFC Fight Night 65 in Australia is this week too with Stipe Miocic vs Mark Hunt.
Follow @SBTSportBetting