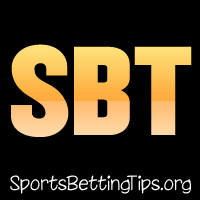 Follow @SBTSportBetting
It was business as usual last night in the NBA. The two big favourites to meet in the Western Conference finals went out and pummeled their opponents on the road to take 3-1 leads. Thanks to them for another great night of winning NBA Tips.
Warriors vs Rockets has seemed obvious since the beginning and we expect we'll be seeing that one shortly. Should be a great series.
Tonight we look at the East and amazingly we could have it wrapped up tonight. Both the Cavs and The Celtics go into this one up 3-0.
Will we see one or even both Eastern Conference finalists decided tonight? Let's get to it:
Raptors vs Cavs Game 4 Betting Tips:
Vin: One series I do think we'll see end is the Raptors and Cavaliers. The Raptors leaving DeMar DeRozan on the bench for the deciding moments of game three was very telling. They thought their only chance to win was with that specific line-up, like somehow their second best player on the bench was the thing that would somehow unlock them beating LeBron James. It was sad, really. Pathetic, grasping at straws.
If the Raptors were going to compete in this series it was going to be because they played great defense, they moved the ball on offense and Kyle Lowry and DeRozan had great series. They haven't really done that and that's either a testament to how great LeBron is or how badly this team needs to get blown-up. I am betting on the latter.
I am just over the Raptors and ready for this thing to be over. Do it, LeBron. Cleveland -5.
Graeme: I wrote the Raptors off after Game 1 so first of all big props to them for stepping up in Game 3. They were very unlucky to lose in such a fashion.
However I just can't see them doing it tonight. I think we're going to see a similar Game 2 performance after that cruel way to end things. If they had one that one then maybe but I think the Raptors are already looking towards next season. I know the Toronto media is already speculating if Casey should go or if DeRozan should go.
Props to the Raps if they pull it off tonight but Cavs -5 is a play I am all over.
76ers vs Celtics Game 4 Betting Tips:
Vin: There is a pretty good chance we are going to see a playoff sereis end tonight, but I'm not sure that it's going to be the Sixers and Celtics. This series could very easily be 2-1 Sixers or 1-2 Celtics and the fact that it is 3-0 speaks to a lot of bad luck for the Sixers. Well, bad luck and Brett Brown being outcoached as Ben Simmons and Joel Embiid underperform.
This should've been expected. Everyone was all set to crown the Sixers as the new kings of the East and that just didn't seem very realistic. Embiid and Simmons had no playoff experience heading into this one and they were bound to run into these challenges. They are also facing a team that perfectly understands their weaknesses and how to exploit them. It's kind of amazing really.
That said, I just can't see the Sixers getting swept in this series. The Celtics have hit too many shots and gotten too many calls in this series and they are going to have a bad game eventually. I think this series has been a learning experience for Embiid, Simmons and even coach Brett Brown and tonight they'll put some of that knowledge to the test and make a series out of this. It's not nearly over yet, Sixers -6.
I really like them to come out strong in this one too and am taking the Sixers -2.5 First Quarter as well. They won't let that crowd down again here.
Graeme: This is a series which is so tough to know what to make of. I mean when the Celtics won both games at home it's like okay that's going to be their thing – win at home and lose on the road. However they went to Philly and picked up a big win.
The thing with Philly is they came into the playoffs with all the momentum then lost it in Game 2. Then Embiid returned and that kept them going and they thumped the Heat 4-1.
However they seem to be a big momentum team and there's nothing I can think of that will change that momentum now. A Game 3 win at home might have did it but yeah I think they're out.
Celtics +6 is my recommendation this evening.
Follow @SBTSportBetting