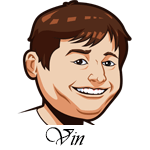 Follow @SBTSportBetting
Baseball and the MLB System is back!
I updated the system yesterday to get ready for the 2021 MLB season. For those who are new to the tips, the system uses publicly available stats to predict winners of games. The MLB System takes FIP-, wRC+, and Park Factors to analyze all of the day's games. In 2019, the Bet MLB System finished with a record of 101-63-3 for +22 units. Last year for the shortened season, we finished with a record of 117-92 for +9.51 units.
In the early goings of the season, I use a simplified version that only uses a few stats. Once we get a larger sample size of the season, the MLB System takes into account Home/Road splits for starting pitchers, hot/cold streaks, and team wRC+ versus left/right-handed pitching. For the 2021 season, I am adding an additional projection for each game that takes into account a pitcher's homerun rate, walk rate, and strikeout rate. That will all debut later this season, but I like what I am seeing from the early results.
MLB Tips will be posted on most days before 1 Eastern/12 Central time. You can get our tips delivered to your inbox by entering your email address on the right-hand side of the website. You can also follow me @MLBTips on twitter. Links are posted there daily and I will post updates with any changes to the tips there.
An awesome promo everyone should take advantage of. They also have a $1,000 welcome bonus too. Roll it over during the MLB Season and support us! We make a little bit of beer money with every registration and deposit.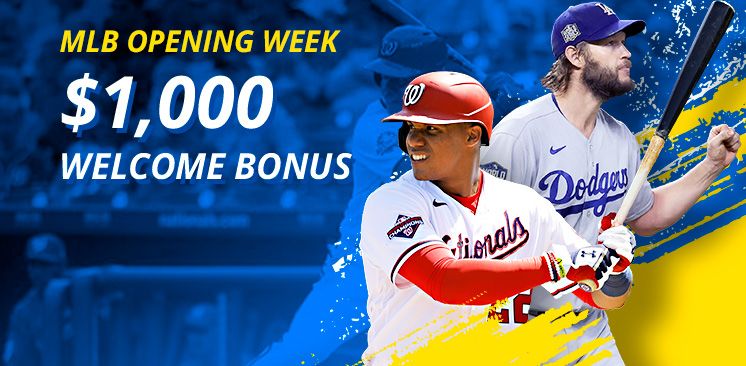 It's Opening Day so I'm going all out today with six tips. Let's get started.
Best Odds for MLB:
All tips based on the starting pitchers listed. Tips should be considered void if any pitching changes are made unless otherwise noted. Occasionally the "follower" will be listed as we are betting on who will pitch the bulk of the innings.
Toronto Blue Jays at New York Yankees Betting Tips:
Blue Jays: Hyun-Jin Ryu 2.69 ERA/3.01 FIP (2020)
Yankees: Gerrit Cole 2.84 ERA/3.89 FIP (2020)
This is one of the best pitching match-ups of the day, but the system is loving the offenses here. The projections have the Yankees as the best offense in the American League while the Blue Jays are top-five as well. This is probably one of the best pitching match-ups of the day, but you have to think that because this is Opening Day that we might not see either of these pitchers go deep into this one. The offenses are going to make them work.
If this line goes to 8 runs I would stay away, but at 7.5 I feel confident betting the over here.
Cleveland Indians at Detroit Tigers Betting Tips:
Indians: Shane Bieber 1.63 ERA/2.07 FIP (2020)
Tigers: Matthew Boyd 6.71 ERA/5.78 FIP (2020)
A match-up of one of the best starters in the game and one of the worst starters going today.
I was going to stay away here because of the cold weather that is expected, but the pitching match-up is jus too extreme to stay away. Detroit is projected to be one of the lower scoring offense while also giving up a ton of runs and it looks like that will start here.
The weather is weird as it will be very cold (bad for hitting) with the window blowing out 15-20mph to center (good for hitting). That should help the Indians while Bieber should get enough strikeouts to keep that damage down. This is a great spot to grab the 5-inning runline. It's the best value and the system thinks it's more likely to come in than the overall runline.
Bet Indians -0.5 (-135) First 5-Innings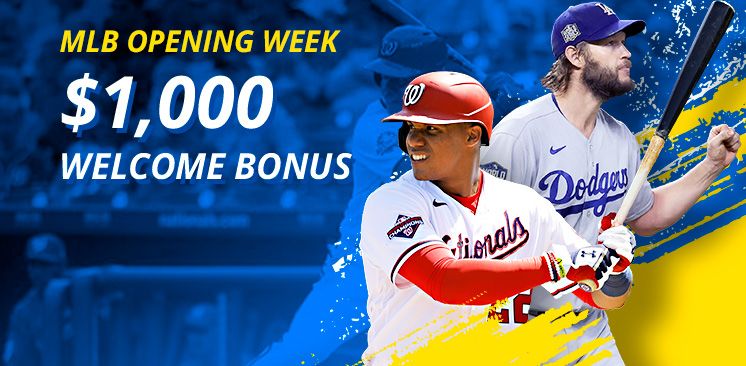 Atlanta Braves at Philadelphia Phillies Betting Tips:
Braves: Max Fried 2.25 ERA/3.10 FIP (2020)
Phillies: Aaron Nola 3.28 ERA/3.19 FIP (2020)
Another game where cold is pushing the total lower than I'd expect and this looks like another good potential over.
Both of these starters are solid, but both of these offenses are among the best in the league. The Phillies hit lefties very well last season while the Braves were the best in the league against righties. Neither team had major turnover so I am expecting similar results here.
The Phillies bullpen is another big motivator for this pick here. They've had one of the worst over the past couple of seasons and the projections don't see things going much better this year. A good start from Nola wasted by the pen is definitely in the cards here.
Bet Phillies/Braves Over 7 Runs
Arizona Diamondbacks at San Diego Padres Betting Tips:
Diamondbacks: Madison Bumgarner 6.48 ERA/7.18 FIP(2020)
Padres: Yu Darvish 2.01 ERA/2.23 FIP (2020)
We made hay last year betting against Bumgarner and we are going right back to that well here. He made two starts against the Padres offense last year and allowed nine runs and four homeruns. Darvish made a huge bounce back last year and he should be good to go in this one.
This is just a matter of finding out the best way to bet this. The 5-Inning runline is a bit too expensive while the moneyline is out of the question which leaves us with the runline. The Padres bullpen projects as one of the best in baseball so I have no issue going with that here.
St. Louis Cardinals at Cincinnati Reds Betting Tips:
Cardinals: Jack Flaherty 4.91 ERA/4.11 FIP (2020)
Reds: Luis Castillo 3.21 ERA/2.65 FIP (2020)
The Cardinals and Reds are very similar in my projections from a bullpen and hitting perspective. Both are okay-ish and mostly disappointing. The big difference here is the starters and it's plain to see that Castillo was the much better pitcher last season. Flaherty had some bad luck and he's probably not as bad as his 2020 season, but even at his best I don't think he is on Castillo's level.
The weather will be similar to Cleveland with cold temps (not as cold though) and winds blowing out to center (not as hard though). Flaherty's HR/9 rate is higher than Castillo's so if that hurts anyone, it will be the Cardinals.
This is probably my weakest pick from a confidence standpoint, but I still think it's worth a bet.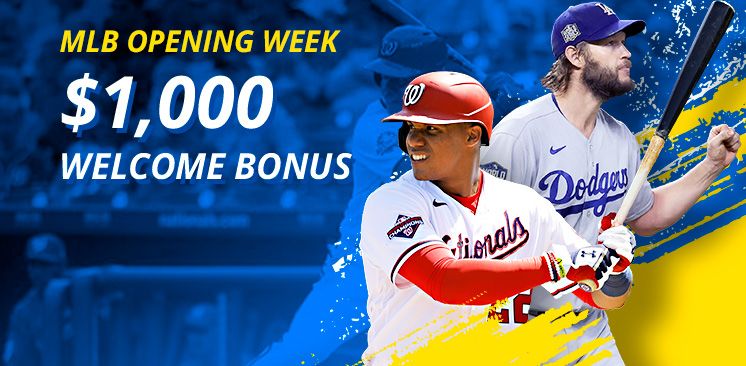 New York Mets at Washington Nationals Betting Tips:
Mets: Jacob deGrom 2.38 ERA/2.26 FIP (2020)
Nationals: Max Scherzer 3.74 ERA/3.46 FIP (2020)
I debated on this one, but the system is really into an over here and I have to stick with that. I'm not just trying to pick on all the aces, the aces are getting some tough match-ups.
Scherzer had a rough start on Opening Day last year against a good New York offense and I could see history repeating itself against the Mets here. He is still a very good pitcher, but last year was a step back and this will be his age-36 season. His days of being elite may be over.
I also feel comfortable with this over simply because I don't see either starter going into the sixth. Both pitchers averaged less than six innings per start last year and these offenses can make them work.
Bet Mets/Nationals Over 6.5 Runs
Best Sportsbook To Bet MLB:
Register an Account.
All betting odds and props will now be viewable under the event listing.
You can deposit to BetOnline via over 20 different options such as credit card.
Follow @SBTSportBetting