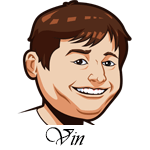 Follow @SBTSportBetting
We covered the Indians/Astros and Brewers/Rockies in this post right here. Now, for the night games.
The Yankees and Red Sox series is probably the best from a match-up perspective in these playoffs. Despite the Red Sox big lead in the division, these were the top two offenses in the league and they were both top-4 in pitcher WAR. I still like the Astros, but it wouldn't be surprising to see the winner of this series winning it all. This should be a good one, even if every game goes five hours.
[text-blocks id="137″ slug="email"]
New York Yankees vs. Boston Red Sox Betting Tips:
This is a really tough one. The Red Sox are starting Sale so they are a big favorite, but I don't really think they should be. My system sees them as a -125 favorite here as all of these games should be close. Is that a value bet for the Yankees? Not enough to bet them for me.
Chris Sale is going for the Red Sox and he's amazing. A 2.11 ERA/1.98 FIP with 13.5 K/9. He's the man and it's hard to go against him. If he's on, the Yankees are done. He has a career 1.61 ERA versus the Yanks and a 0.69 ERA in two starts this year. He is the reason this line is so high.
The Yankees send JA Happ to the mound here and this is a good match-up for him. The Red Sox finished the year with a 92 wRC+ against lefties on the year. He won't be asked to do much here and will probably give way early to the bullpen which is one of the best in the league.
Here's why this is tough: I lay all that out. Sale is amazing, the Red Sox struggle against lefties, the Yankees bullpen is great and I still want to take the over here. These offenses are that good. Last season Sale gave up four homeruns in two starts against the Astros. He's great, but that's his playoff resume right now.
I just have to go over here. This game should be close and a 4-4 tie at some point and whenever you have two offenses at this level with a total this low, I have to go over.
Bet Yankees/Red Sox Over 7.5 Runs
Atlanta Braves vs. Los Angeles Dodgers Betting Tips:
The Dodgers allowed just six hits yesterday and didn't really have to tap into their big guns in the bullpen. The easy win sets them up nicely here.
Clayton Kershaw is on the mound with six days rest and I love him here. He had a down year by his standards, but he still ended with a 2.73 ERA/3.19 FIP. This is probably the freshest he's ever been heading into the playoffs and I like him to look good here. The bullpen is fresh behind him and I am just feeling bad for the Braves here.
I feel like my entire season has been leading to betting against Anibal Sanchez in this game. He had a 2.83 ERA/3.62 FIP on the year as he rode a low BABIP and high left on base percentage to those numbers. He's not that good, he's never been this good. The Dodgers have a 115 wRC+ against righties on the season and I am feeling them big time here. Lay the runs!
Bet Dodgers -1.5 (-110)
Follow @SBTSportBetting