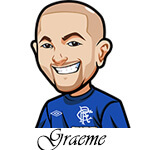 Follow @SBTSportBetting
In case you were living under a rock, UFC 229 featuring Conor McGregor vs Khabib Nurmagomedov is this weekend.
It's one of the most anticipated UFC fights ever and it's possibly going to see the biggest PPV buyrate in the history of UFC.
It features the 26-0 Khabib versus the unique Conor McGregor. McGregor is 21-3-0 with just one loss in his UFC career.
Of course it's not just a one fight show even if it feels like it! There's a lot more to the card and it should be an excellent show.
Let's get on with the betting tips:
UFC 229 Betting Tips:
Conor McGregor to Win. Honestly the price of +150 on Conor is just too good to ignore.
The thing with Khabib is he hasn't shown a lot of versatility. He is great at what he does that's for sure – I'm not disputing that. However we know what to expect with Khabib. We don't with Conor.
Ever since the first Nate Diaz fight, Conor said he was changing his fighting style to adapt to the opponent. We saw that when he beat Nate in the rematch and then the way he dismantled Alvarez. Conor is always growing as a fighter.
His natural ability is incredible as well. Remember that he beat Chad Mendes after Mendes came in at the last minute. Even the first nate fight it was meant to be RDA but then he withdrew late on and Conor put up a great fight despite losing to Nate and in a different weight class than planned.
Beyond the flash and glamour and talking, Conor McGregor is one of the greatest and most intelligent fighters in the Octagon.
If Khabib beats him then so be it – fair play to the guy. But I've got to go with Conor.
Derrick Lewis to win. I recommend a very small bet on Lewis to win. He is +150 but I think he should be more about +125 so there is value there. He's a fair bit overrated but he has had issues with his back. It's apparently healed and the guy can land at any time. Volkov is the better value but I believe it's close.
Tonya Evinger to win. +150 odds for Tonya. Ladd is a 6-0 fighter but Evinger is a talented and very tough fighter. Evinger hasn't fought since that UFC 214 loss to Cyborg but she manged to go 3 rounds with her. I get the high price – Evinger is on a long layoff and has had to bail out of a couple of fights due to injury. But if she's healthy I feel she dominates Ladd. I'm willing to risk it.
Unfortunately that's honestly it in terms of betting tips for this card. I've looked through all the other fights and it's at the point where I feel like I'm just forcing myself to make picks and that's not going to happen.
Enjoy the show. Go Conor!!!
Follow @SBTSportBetting