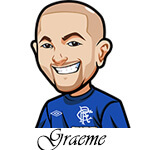 Follow @SBTSportBetting
Hi guys,
It was another winning Sunday with the NFL Betting Tips!
We went 4-2 with a push in the Seahawks game assuming your sportsbook is a good one. What's annoying there is initially I was going to do a Seahawks/Cowboys double (as you saw I wrote up "Going to put the Cowboys in a double instead" but then I decided to do the teaser instead.
That brings the record for the season to 36-19 or 65.5%. Variance will kick in soon no doubt but I'll enjoy the wave while it is there.
How about those 9ers? My gosh. Just an obliteration. I said I didn't have the confidence in them but no awy I could have predicted that outcome.
Great day of football regardless.
We have just the one game tonight after the Patriots game was canceled and that is the 1-3 Los Angeles Chargers vs the 2-2 New Orleans Saints. Let's look at it now:
Chargers vs Saints Betting Tips:
The Chargers have had 4 close games. They beat the Bengals however lost to the Chiefs in OT, the Panthers and the Bucs. Their main issue seems to be the offense just keeps getting pipped at the post.
The Saints opened the season with a win over the Bucs putting up 34pts against that defence. They lost to the Raiders and Packers but bounced back with a win over the Lions.
Justin Herbert starts for the Chargers. He's been playing well. Their defence has been disappointing.
The Saints offence will of course be missing Michael Thomas and Cook is an iffy one. However both were out last week and that didn't stop the Saints.
Herbert throws a lot and he should put up the points here however I can't help but be concerned with the Chargers offense overall. Their defense isn't stepping up either.
This should be a shootout however it's one of those where I think even missing Thomas and with a beaten up Cook – the Saints will slowly pull away and cover.
1u on Saints -6.5
Where To Bet Props on Tonights NFL:
Register an Account.
All betting odds and props will now be viewable under the event listing.
You can deposit to BetOnline via over 20 different options such as credit card.
Follow @SBTSportBetting