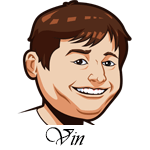 Follow @SBTSportBetting


[Get Exclusive Tips on our Patreon, Ad-Free
]
An absolutely huge sports day with MLB playoffs, NBA Finals, and NFL football. Graeme has us covered with the NFL tips: early, late, and night games.
Today starts the Championship Series in baseball and could also be the final night of the NBA so I am once again combining the tips into one post. Basketball up top, baseball at the bottom.
A 2-1 record last time out as the Heat managed to come back and make this a series once again. We took the Heat and the point last time out so that was a win.
LA definitely had their chances (Danny Green), but the Heat managed to hold on. It was to no fault of LeBron James though who had a tremendous game going for 40 points, 13 rebounds, and 7 assists. That total of 60 was an easy win on the 49+ points/rebounds/assists bet. Not to be outdone, Jimmy Butler had another monster game with a 35/12/11 game.
Our loss was with the under of 217.5 as the total ended up at 219. We were in trouble when both teams when bonkers in the second quarter, combining for 67 points.
Tonight should be a ton of fun. Will we see confetti? Or is Game 7 on the horizon?
Best Odds for NBA:
Miami Heat vs. Los Angeles Lakers Betting Tips:
Another drop in the point spread and the over/under in this one. The total takes the biggest hit as it is down to 214.5. While the Lakers are now a -6 favorite. Game 1 had them at -10.5 and that number has come down in every game since. The Heat have covered in three straight games.
Miami had an incredible offensive game last time out. They finished with a 119.4 offensive rating which would be better than the best offense during the regular season. This is against a Lakers team that is known for their defense and was absolutely locked in and trying hard on defense. That's on smart coaching, smart playmaking, and just all-out effort from the Heat.
The scary thing about Miami is that you could see a lot better games from some of their stars. Bam Adebayo is still not 100% from the injury and Tyler Herro can still have a great game.
The Lakers are in a bit of trouble here as Anthony Davis seemingly re-aggravated that right heel contusion that had been bothering him at the end of Game 5. That definitely changes his game and makes him less dominant. He's done a lot from three in this series, but him being reduced to a guy who stands on the arc is not what you have him for.
LA can absolutely close this one out, but I again don't think it will be easy. The Heat have been the more aggressive team and they have covered the spread in three straight games. The Heat can win, but the spread is the best bet on them tonight. I think it will be close no matter what.
The totals have been tricky in this series, but I think the over looks like a solid bet here. The sportsbooks made a drop on the total in each of the past three games, but I think this one might be a bit too big. Especially coming off that last game offensively.
This one should be close.
Player Prop: I made this using the Props Builder at Bovada.
Let's take full advantage of that Anthony Davis injury here and put him in a prop bet.
Earlier in this series we bet Jimmy Butler to outscore Davis at +194. That one ended up being a push.
This time they have the same -118 odds, but if you just look at the past few box scores I think that Butler should be a huge favorite. LeBron is taking a bigger role in his team's offense while Butler is absolutely keeping up with him. This is the battle of those two superstars while Davis might be limited.
Bet Jimmy Butler to have more points than Anthony Davis -118
Best Sportsbook To Bet NBA:
Register an Account.
All betting odds and props will now be viewable under the event listing.
You can deposit to BetOnline via over 20 different options such as credit card.
---
MLB Betting Tips:
A 0-1 record last time out with the Rays and Yankees putting on an amazing pitching duel. The average fastball in Game 5 was 97.2 MPH, that is going to make for a tough day at the plate for anybody and most pitches were a heck of a lot faster than that.
Gerrit Cole absolutely earned his big contract with a great start, but the bullpen failed the Rays when Mike Brosseau hit a homerun off Aroldis Chapman in the eighth.
The Rays are a -177 favorite to win the series against the Astros. You can bet the Astros to win at +141.
In the NL, the Dodgers are a -215 favorite with the Braves at +172.
The Championship series starts today, let's get some wins back.
Best Odds for MLB:
All tips based on the starting pitchers listed. Tips should be considered void if any pitching changes are made unless otherwise noted. Occasionally the "follower" will be listed as we are betting on who will pitch the bulk of the innings.
Houston Astros vs. Tampa Bay Rays Betting Tips:
Astros: Framber Valdez 3.57 ERA/2.85 FIP
Rays: Blake Snell 3.24 ERA/4.35 FIP
(Game will take place at Petco Park in San Diego.)
This is a really fun match-up with two lefties on the mound. The Rays absolutely crushed lefties all season with a 121 wRC+ against them on the year. While the Astros were below average against them (94 wRC+), they are facing Blake Snell who had his struggles this year. Plus, the Astros have done very well against lefties in the playoffs thus far and everyone for that matter.
However, the Rays handling of their bullpen in these playoffs has been masterful. They have only used one pitcher on back-to-back days and they've had a nice leash on all of their starters. If Snell is cooking then he'll get his chances, but if he's not than the bullpen will be ready to go.
The system is right on with the sportsbooks on this one as they see this one being pretty close and the total of 8 runs syncs up perfectly.
The best bet looks to be the Astros over the first five innings. Blake Snell is heavily reliant on his strikeouts to get the job done and the Astros strikeout at the lowest percentage of any team in baseball. They are coming in hot and I think they can get to him here. Valdez has been very good and I think he can have success through the first couple of times through the order.
Bet Astros +105 First 5 Innings
Best Sportsbook To Bet MLB:
Register an Account.
All betting odds and props will now be viewable under the event listing.
You can deposit to BetOnline via over 20 different options such as credit card.
Follow @SBTSportBetting