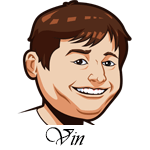 Follow @SBTSportBetting
An 0-1 record last night.
We took the Astros for the first five innings and they got us started off right with a Jose Altuve homerun, but then allowed the Rays to tie in the fourth and take the lead in the bottom of the fifth. A loss ripped from the jaws of a push.
That was all the run scoring we saw in this one as both offenses were quiet and both bullpens were excellent. It was not a great day for the Astros offense as they managed nine hits in this one and were 2-8 with runners in scoring position, but didn't score on any of those. They definitely had their chances. George Springer was picked off and had a caught stealing which didn't help much either.
Today starts at least three days of non-stop doubleheaders. The NBA and NHL are done so these playoffs are all we got going. Cherish these moments as we are about to enter a world with only football.
The first game starts at 4 Eastern, the second at 8:08 Eastern. Let's go.
Best Odds for MLB:
All tips based on the starting pitchers listed. Tips should be considered void if any pitching changes are made unless otherwise noted. Occasionally the "follower" will be listed as we are betting on who will pitch the bulk of the innings.
Houston Astros vs. Tampa Bay Rays Betting Tips:
Astros: Lance McCullers Jr.
Rays: Charlie Morton
(Game will take place at Petco Park in San Diego.)
If this game was in the regular season I would probably just skip over it and not make a pick. It's that close, but I am making picks on every game so here we go.
The Astros go with Lance McCullers Jr. here. He had some great starts down the stretch after a really shaky start to the year. He was hit very hard by the Athletics in the last round with five runs allowed in four innings. He faces a Rays offense that had a 105 wRC+ during the regular season against righties.
Charlie Morton had a weird season dominated by injuries, but he had a great start in the last round against the Yankees with five innings pitched and only two runs allowed. That doesn't sound that impressive, but against the Yankees that is god-tier pitching. The Astros had a 102 wRC+ against righties on the year.
The system likes the Rays here and I have to concur. They have the slightly better pitcher, the slightly better wRC+, and the much better bullpen.
Atlanta Braves vs. Los Angeles Dodgers Betting Tips:
Braves: Max Fried
Dodgers: Walker Buehler
(Game will take place at Global Life Park in Arlington.)
This bet is very easy as both of these offenses are set to absolutely mash.
Walker Buehler has been weirdly disappointing all year long and now faces an offense that had a 126 wRC+ against righties on the season. He's been decent in the playoffs, but both of his starts have only gone four innings. I'm not afraid of him dominating this offense with a great performance. The Braves are too good and he is too shaky. The Dodgers bullpen is good, but not as good as you would think.
Max Fried is making the biggest start of his career and while I think he is quality, this Dodgers offense is dangerous. They had a 113 wRC+ against lefties on the season. Max Fried doesn't have great strikeout numbers while the Dodgers don't strikeout a lot and walk at a high rate. A real recipe for a short start.
The system loves the over here.
Bet Braves/Dodgers Over 8 Runs
Best Sportsbook To Bet MLB:
Register an Account.
All betting odds and props will now be viewable under the event listing.
You can deposit to BetOnline via over 20 different options such as credit card.
Follow @SBTSportBetting