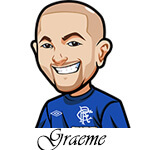 Oooof how about that Saints vs Bucs game? Man I was looking forward to watching that one and it ended up being a torrid affair and not good at all.
Betting tips wise it was a losing day with us going 3-4. 4-4 for the week with the TNF win.
Got so unlucky with that Chargers last second TD that was called off. Was the right call but man that was crushing.
Dolphins were the surprise of the week as they took the leash off Tua and he put in an excellent performance.
Bills had a hell of a game as they beat the Seahawks 44-34.
Let's look at the Monday Night game and see what we got – it's a big spread so has me concerned.
Patriots vs Jets Betting Tips:
Patriots come into this one off that tight loss against the Bills. After what looked like a bright start to the season they are now 2-5 and 3rd in the AFC East.
The Jets are 0-8 for the season though.
Jets generally struggle to put up the points. They have put up over 20 once against the Broncos.
We haven't seen a passing TD from Newton since the 3rd week although granted he was out for a bit with COVID. He should have a better game against the Jets though with the likes of Allen and Murray showing how easy it is to rush against them.
Then you have the Jets offense who can't get it going. Pats defense does well against QBs.
This is a great spot for the Pats to hopefully turn things around. I just can't bring myself to bet this big point spread though. Even though the stats suggest Pat cover I'd actually prefer to be on the Jets myself here.
I'll probably lay some player props involving Newton instead. Newton over 49.5 Rushing yards at -114 seems decent. Allen did over 50 yards twice against them. He's ran over that numerous times this year. That's probably the only bet I'll make in this one.
Where To Bet NFL Player Props
Register an Account.
All betting odds and props will now be viewable under the event listing.
You can deposit to BetOnline via over 20 different options such as credit card.