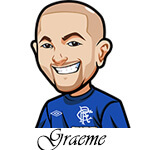 It was a heck of a day of NFL action. I felt like it started quite slow – but then it really picked up and ended up being a great day.
The Bills – what a team they are. That's three times now they have almost blown it it seems. But they were able to come back there and are now 3-0 along with the Steelers, Titans, Seahawks, Packers and Bears.
Betting wise, we were 0-1 on Thursday night. In the early games we went 4-3 with all two multiple unit plays winning. We went 2-0 in the late games for a 6-3 day.
That brings my record to 23-13 for the season with additional profit due to multiple unit plays winning.
We've now got Monday Night Football on the go tonight. It should be an amazing game. I can't wait for it. Just excellent players on the field and should be a great game of football.
These two last placed last September. Chiefs ran out 33-28 winners with a big 15-3 4th quarter. Mahomes threw for 3 TDs in that game.
Chiefs vs Ravens Betting Tips:
The Ravens defense has been excellent going back to last season. Only one QB has really scorched them and that one was of course Patrick Mahomes. Back then they didn't have Marcus Peters. Of course Mahomes is a Prime Time player – Monday Night Football is where he will be pumped to do the business.
The Chiefs defense hasn't looked too great against QBs although they have the ability to sack. With his mobility though it will be hard to sack Lamar.
Honestly this is a game I feel very conflicted on. Skill wise I'd actually take the Ravens but man I struggle to bet against Mahomes. The guy can perform magic especially when the chips are down so even if Ravens take a lead it means jack.
Ravens defense is excellent but Mahomes is Mahomes.
I'm going to do a bet more for entertainment purposes which is 1u on Over 54.5 points. I mean look if I am going to be watching the game featuring two exciting offenses as a neutral, I want to cheer them both on.
Not exactly a tip but it's my bet for today.
Best Props for NFL: