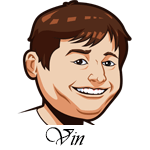 Follow @SBTSportBetting
An 0-1 record last night.
We went big on the Nuggets last night, taking the moneyline, but they were not able to get it done as the Lakers now move on to the Western Conference Finals. There were a lot of times in this game, especially in the first half, when the referees calls/no-calls really seemed to favor the Lakers.
Nikola Jokic getting three fouls in the first eight minutes is simply not why we watch basketball. I know that a foul is a foul, or at least that's how it's meant to be, but it would be one thing if it was actually called like that. In my opinion LeBron James is the greatest player of all time, but that doesn't mean he's incapable of committing a charging foul.
Even with that, the Nuggets did another one of their crazy comebacks as they erased a 16-point deficit to tie the game. However, the Lakers proved that they belong as they did not falter and they simply decided to play harder when it mattered. Crazy how that works, eh, Clippers? LeBron James was absolutely fantastic and that's all that mattered in the end.
The Lakers now await the winner of the Heat/Celtics who play tonight. I think the Lakers could be in a bit of trouble if they face the Heat while I give them a bigger edge against Boston. The key is the offense, the Lakers don't have a good one and these other two teams do. The Heat can match them defensively and have the relentless threes. I just don't get Boston, but I suppose they have that in them too. Either way, LeBron James will have the opportunity to win the Finals (and likely Finals MVP) with three separate teams starting next week.
Best Odds for NBA:
Miami Heat vs. Boston Celtics Betting Tips:
After the first half of the last game, it was over for Boston. Then it wasn't.
Boston figured out how to handle the Miami zone defense in the second half and they just attacked whenever they saw it. Bam Adebayo was the victim of much of it, but it was more scheme than anything personal on his end. The Celtics saw the weakness and they attacked it. They had a 70-50 second half which is probably their very best basketball of the entire playoffs. Can they keep it up?
The Celtics played some great defense, but this was also an abysmal shooting night for the Heat. They shot 19.4% from three in this one and that's just not who they are. This team puts up a ton of shots from deep and that is just a ridiculously low amount of makes. The Celtics made for more threes than them and they won by 13. That's not a coincidence.
Tonight, I'm seeing the Heat having a few more bounces go there way and more active playmaking to get those open threes. I'm also seeing a highly motivated Bam Adebayo coming out in this one. I've said all along that the Celtics don't really have an answer for him, as good as Theis has been, and I think that is really going to show tonight.
While I have taken the Heat in the past because I think they are going to win, this is a game that I think they can win but the points are more appealing to me as I think it is likely to be a close one.
The over has been coming in throughout the series and I see no reason to shy away from it here. Both teams seem comfortable playing at the pace they are playing at and I think we are going to see a slight uptick in three-point shooting from the Heat.
Once again, I would not be surprised to see overtime here. These two teams have played each other very close throughout the series and another overtime is always possible.
Best Sportsbook To Bet NBA:
Register an Account.
All betting odds and props will now be viewable under the event listing.
You can deposit to BetOnline via over 20 different options such as credit card.
Follow @SBTSportBetting