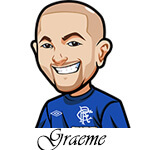 Another weekend of NFL is almost over. And while it was a fun one – it will be remembered for a brutal list of injuries.
It was awful seeing so many players go down. Saquon Barkley especially was brutal and I really hope he ends up not having that torn ACL but it does appear to be the case.
Betting tips wise on the game bets, we went 1-0 on Thursday night. In the early games, we went 3-4. Three of those losses were teams who were able to win but couldn't quite cover the spread.
Luckily we bounced back in the late games. Went a nice 3-0 there to make it 7-4 for the week, 17-8 for the season thus far. 0-2 on Player Props and I'll probably just stop doing those ha.
How about them Cowboys? My gosh was that ever the highlight of the NFL season. Seriously – if you have health issues and you attended that Cowboys game – probably worth it just to be in the stands for that game.
Let's jump right into good ol Monday Night Fooball.
Saints vs Raiders Betting Tips:
The New Orleans Saints are 5.5 poitn favourites here as the Raiders are at home for the first time this season. I should be at this game. Sigh. Stupid covid. The over/under is 48.5 points.
The big question is of course how the New Orleans Saints will do without Michael Thomas. That's a big loss and we haven't really seen Brews without him for years. You've got to think the Saints focus on the run game more but man I am not sure if Brees will. Dude loves to throw.
If the Raiders are the same as last season this could be a very slow game. I do think the running game is the way to go as the Raiders look like they will struggle to defend the run.
Raiders will run the ball a fair bit here no doubt. Carr won't be able to deal with the Saints pressure.
I'm curious about Tre'Quan Smith. Dude could have a stud performance now he has to see more targets. He averages one touchdown per seven targets which is super good.
The way this game is set up pace wise, I'm good for 1u on Under 48.5pts.
Best Props for NFL: