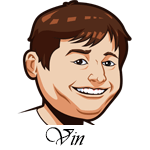 Follow @SBTSportBetting
46-35 in the NBA Playoffs for +11 units.
The Miami Heat earned their place in the NBA Finals with a big game six win over the Boston Celtics. What is most impressive about this win is just how they did. After the zone defense they had been using got destroyed in game five, they went right back to it and won with it. They believed in what they were doing and didn't let results throw them off. That's the sign of a good team and a well-coached team. I really think they are going to cause a lot of trouble for the Lakers in this series.
The Lakers aren't viewed as a well-coached team because of the mere presence of LeBron James and Anthony Davis, but that is absolutely what they are. This team is solid on defense and has taken away what their opponent does best in every series of these playoffs. I have questions about their offense, but you cannot take away from the defense or the effort. This team wants it.
This should really be an entertaining series and a fitting end to this bubble run.
NBA Finals Betting Odds:
Series Winner:
Series Correct Score
Lakers win 4-1: +300
Lakers win 4-2: +325
Lakers win 4-0: +425
Lakers win 4-3: +500
Heat win 4-3: +650
Heat win 4-2: +800
Heat win 4-1: +1700
Heat win 4-0: +5000
Total Games Played
Over 5.5: -150
Under 5.5: +123
Over 6.5: +255
Under 6.5: -335
Game Spread
Heat +1.5: +130
Lakers -1.5: -159
Heat +2.5: -177
Lakers -2.5: +144
---
If you have bet with us and had success, please click one of these links below to sign-up and a try a new sportsbook.
We've posted NBA Tips every day of these playoffs and done pretty well. We have never charged for our tips and only support our site through sportsbook referrals. We'd love to do this forever and would really appreciate it if you gave one of these sites a shot. They'll even give you a little something for signing up.
US: Bovada | BetOnline | Intertops
Canada: Sports Interaction | Bet365 | Intertops | 888 Sport
Everywhere Else: Bet365 | Intertops | 888 Sport | Sports Interaction | Bovada | BetOnline
Best Odds for NBA:
Miami Heat vs. Los Angeles Lakers Betting Tips:
The Lakers got here by taking away what their opponent's do well, but I'm not sure they've faced anyone that could put up the sheer amount of volume of three-pointers that the Heat do. With the Blazers they were able to take away Lillard and the Rockets crumbled when the Lakers put the focus on Harden, but that doesn't really work with this Heat team. Anyone can be the star and everyone can shoot the ball. That is going to be trouble.
Defensively, I think the Heat can match the Lakers. The big difference between the Heat and the teams that the Lakers have faced thus far is the amount of wings that the Heat can throw at LeBron James. Nobody is ever going to stop him, but you really can't ask for better defenders to throw at him than Andre Iguodala, Jae Crowder, and Jimmy Butler. They can tire him and if they do that, that's a win.
The Lakers can't shoot with the Heat, but they can absolutely score down low. Anthony Davis and LeBron James will not be denied, Dwight Howard has been solid, and they are just good in the paint across the board. Miami's best bet will be to try and push the Lakers out towards the arc, almost encourage them to shoot threes, where they don't have the shooters to get it done.
Since this is the Finals, I am also going to be throwing in a player prop for each game as well. The Lakers defense has been really tough on guards in these playoffs and I'm interested to see how they handle Tyler Herro. I can see them sticking Rondo on him tonight and I just don't see that going very well for Herro. He showed a few flaws in the last round that the Lakers have absolutely picked up on and will be trying to pick on here.
Bet Tyler Herro Under 24.5 points
It is in LA's best interest to keep the pace low. I think the total is set a bit high.
This is the best defense that the Lakers have seen in the playoffs and the Miami defense is also very smart. I see this one playing out like a poker game and neither team showing their whole hand early. Plus, you can't underestimate the Finals nerves. The under looks good here.
As for the winner – I don't want to put too much stock in LeBron's past because this is a new team, but he is just 2-7 against the spread in Game 1 of the NBA Finals. He's only been on the winning side of Game 1 once in nine tries. That said, he hasn't been a favorite in Game 1 in quite some time.
Throw that together with the potential shooting disparity and I think that the Heat are a great bet at +4.5.
Best Sportsbook To Bet NBA:
Register an Account.
All betting odds and props will now be viewable under the event listing.
You can deposit to BetOnline via over 20 different options such as credit card.
Follow @SBTSportBetting