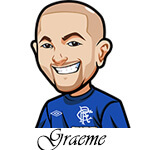 Follow @SBTSportBetting


[Get Exclusive Tips on our Patreon, Ad-Free
]
Hi everyone,
Well one NFL playoff game is in the books and it was a bit of a disappointing one I felt. The Bengals really didn't blow me away and there was that BS touchdown after the ref had blew the whistle.
It's straight in the rule book that that should have been a dead ball. I hate that crap as it really ruins football. Things like that are inexcusable. I don't think it would have affected the outcome of the game, but it's still just elementary mistakes that shouldn't be made.
Thing is if they played it by the rules that might have made it worse – as it would have been a legitimate TD stolen from the Bengals. Such a mess.
It is what it is. Let's get on with the betting tips for January 16th and I'm just going to cover the Cardinalds vs Rams game in here too:
Bet Horse Racing - +£21,565.98 profit on £25/pt staking. Click for more details.
(Advertisement but we have tested it out and have been quite impressed with it)
Buccaneers vs Eagles:
Eagles were 2nd in the NFC Easy and had a 6-3 road record. Bucs won the NFC South with a 13-4 record and were 7-1 at home. The big story of course is the lack of offense for Brady with Godwin and rown out, as well as Grayson it seems.
Eagles love to run the ball but that's not going to work here against this defense and I am not sure Hurts can throw enough. Bucs won 28-22 earlier in the season.
Eagles in their run to the playoffs struggled against .500+ teams and I think even with the weapons missing on offense, the Bucs D will do the job here. This is a very favourable matchup and Brady can throw to anyone.
Bucs -7.5
Cowboys vs 49ers:
Looking forward to this one. Watching it with two friends – one of whom is diehard Cowboys, the other diehard 49ers. Should be a good laugh.
The Cowboys are one of those teams where I feel like they should be so much better than they are. There have been so many issues for them this season despite the 12-5 record.
49ers come in after a big comeback last week and they have had some other big comebacks like that Bengals game.
I think 49ers win outright. Jimmy G is decent enough and they have two game changers in Deebo and Kittle. Their run game should also cause the Cowboys problems.
49ers +3
Bet Horse Racing - +£21,565.98 profit on £25/pt staking. Click for more details.
(Advertisement but we have tested it out and have been quite impressed with it)
Chiefs vs Steelers:
Massive point spread here at 12.5. The Steelers at least come in with no real pressure on them and no expectations. Could make things interesting.
Chiefs were a mess for a large part of the season but they really got things rolling and also got that 36-10 win over the Steelers who looked uninspired.
But the Steelers have earned this spot here. Having no pressure on them may change things a lot honestly. It's scary to bet against the Chiefs but their issue in that last game at Arrowhead was their offense, and I think it will be better here. Steelers +12.5
Cardinals vs Rams:
Cardinals are 3.5 point dogs here. They come in off some rocky form and the Rams just beat them 30-23. Of course back in October Cards ran out 37-20 winners.
Murray has been playing poor. I just don't think he can magically turn it around. No DeAndre which might have helped.
Cards don't have great pass protection and Donald should feast. I think the Rams defense will be a big part of this game.
Yeah I am happy to go with Rams -3 here.

Follow @SBTSportBetting