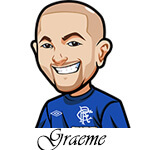 Follow @SBTSportBetting


[Get Exclusive Tips on our Patreon, Ad-Free
]
Picture credit – The Jet Press.
The NFL season is already one week old and we've already got about 50 freaking injuries. Seriously I always get so excited for fantasy football and and then yep injury after injury after injury. Now Josh Gordon is out? Ugh.
Lot of good games this week of course. The elite Patriots offense go up against the elite Jaguars defence. The Browns are still seeking a win but they will most likely not find it in New Orleans. The Bills are getting 7 points but based on last week 70 points would barely be enough.
And no line yet on Vikings/Packers.
Here are my thoughts on what to bet for Week 2 of the NFL:
NFL 2018 – Week 2 Betting Tips:
Patriots -1: Jags obviously struggle to throw the ball. Bortles is okay and not as bad as people make out but he still has his issues. Fournette is likely out and Yeldon is horrific as a running back. Trust me I got the guy on my fantasy team. All the Jags have going for them is their defense but the Patriots offense should have no problem getting a few scores while the Pats D I thought last week looked sharp. I can see quite a few turnovers in the Pats favour and I'm good to take Brady & co here. Plus that Jags D had real issues with the Giants offense adn that isn't great.
Steelers -6: I'm always good betting Big Ben at home. I feel like after the first week you always see a lot of overreactions and this is one of them. The Chiefs have a lot going for them and their offense looked hot against the Chargers while the Steelers looked dull against the Browns. However the Steelers were dealing with that RB situation all week long which made things quite a mess. That really mucked things up but we all saw James COnner step up. I like the Steelers to come out strong here and get a win by at least a touchdown. I think the Cheifs will fizzle out.
Notable Upcoming Bets:
Chargers -7: I mean I'm sorry but there's no worse team in the NFL than the Bills. They looked absolutely atrocious. Chargers will want to bounce back strong after last week and Rivers will take charge of this game and dictate it. Chargers have to win this by at least 10 points in my opinion. Bills just look like they're already set and prepared for finishing last
Jets -2.5: If there is a time to back the New York Jets this is it. Maybe this is an overreaction but I am pumped to watch them after last week. Darnold looked incredible, and they have some exciting wide receivers. I'm a huge fan of Robby Anderson and Quincy Enunwa is looking like he has the chemistry with Darnold. This could be a good team to back for the next couple of weeks.
Follow @SBTSportBetting