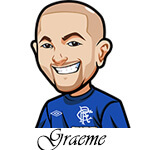 Follow @SBTSportBetting
Well I said on Thursday while recapping Week 1 – if you look at our 3 point spread losses from last week you could make an excuse for any of them. However as I said – that sort of thing events out over the course of the season.
That happened on Thursday as we won our Bengals +6 pick.
Bengals were down and out and the game was over. However with only pride spurring them on, Burrow marched them down the field and they managed to get a pointless touchdown that saw them lose 35-30, and have us win the bet!
So if we discount that Kittle player prop, that's me 11-3 on the NFL for the point spreads or over/unders. Not too bad a start eh?
I'll probably start breaking these posts up into three posts from next week onwards but for now lets' cover all of the early games taking place in NFL Week 2.
Always some fun props each week too here are some notable ones:
Best Props for NFL:
NFL Week 2 2020: Early Game Bets:
Falcons @ Cowboys: The Falcons are 4 point underdogs in this one.
Cowboys lost to the Rams last week but probably should have won if not for that Gallup OPI. The Falcons offense looked good although they lost 38-25 to the Seahawks. Have to expect Ryan to throw the ball like crazy again. After one game he is on pace for 864 throws ha. Cowboys defense will struggle and Jones or Ridley should crush Diggs.
Falcons defense looks like a mess though. No surprise this is the highest O/U of the week but I'm still happy with 1u on Over 53.5pts.
Bills @ Dolphins: The Bills are road favourites at -5.5. Bills beat the Jets 27-17 going on 300-17. It really felt like they took their foot off the gas there. Dolphins was what it was against the Pats. Fitzpatrick with 3 interceptions no surprise. Dolphins likely missing Parker here.
On paper the Bills are the better team by far. They're missing Edmunds and Milano which will be tough. I think Bills defense does the job and I am good with 1u on Bills -5.5. I'm a bit concerned about the Bills passing.
Panthers @ Bucs: Panthers are over a TD underdogs at +8. Panthers lost 34-30 to the Raiders and Bucs lost 34-23 to Saints. Raiders defense looks awful and I wasn't too impressed with Teddy. I think this is a big statement game for the Bucs. However I just don't feel confident enough in them. It's hard to ever bet against McCaffrey even though based on last season the Bucs run defense is a beast. On paper Pats take it and cover, but no bet for me. As a Pats & Tom Brady fan, I'll be rooting them on.
Broncos @ Steelers: The Broncos are 7 point underdogs. Broncos lost to the Titans 16-14 and Steelers won 26-16 against the Giants both on MNF.
Broncos offense will take time but I think will be good eventually. Just need time to get that cohesion. Big Ben didn't look too shabby and with the Broncos missing Bouye that is big news for them.
Was my best prediction last week that Conner would be injured by the 2nd quarter? Sucks he was but man I had to laugh at that. JuJu looked good. Bouye out is the difference maker for me and I'm good with 1u on Steelers -7 due to that.
Lions @ Packers: Packers are 6 point favourites here. Lions lost 23-27 to the Bears and the Packers went to town on the Vikings before letting them back into it and winning 43-34.
Lions D couldn't contain Trubisky and Rodgers is um a bit better than him. He looked like he was out there with a vengeance. However they lost Lane Taylor and Lucas Patrick is banged up.
If Lions could put the pressure on Rodgers I think it would be a tough outing for the Packers. However based on last year and what we saw last week that won't happen. This is a tough one. Last year Packers won both games but it was very very tight. I'm not a big fan of it but I think Rodgers still has a lot to prove and will go with 1u on Packers -6. I went into this game wanting to back that and just haven't seen enough to turn me off.
Jaguars @ Titans: The Titans are 7.5 point favourites. That surprises me. Jags beat the Colts 27-20 and looked great. Titans beat the Broncos 16-14 off the back of some bad kicking.
I really enjoyed the Jags Week 1. However this is a bit of a different game. Jags can't defend against the pass rush and Titans have an epic one. Titans however are without A.J. Brown. These two had a banger of a game last November with Titans winning 42-20. Jags secondary looked horrendous last week too.
Conflicted on this one as I think Jags might surprise. However I am going to do a player prop. 1u on Derrick Henry over 119.5 rushing yards. Jags average 138.7 rushing yards against over the last 9 games and I think this will be a massive week for Henry.
Rams @ Eagles: Closest game of the day with Eagles -1.5. Goff is someone whose stats really collaborate with the level of the defense. It's quite funny to see. Eagles defense isn't amazing but it's solid enough and Goff will struggle. Wentz looked awful last week and this is a bad matchup. Don't see either offense doing much here. 1u on Under 45.5pts.
Vikings @ Colts: Vikings are 3 point underdogs. I actually think Kirk Cousins should have a big game here. I think he's going to get the passing going. In saying that I thought Rivers looked good passing too. Danielle Hunter being out for the Vikings means Rivers should have more time on the ball. Theoretically Colts should run the ball a ton (seriously look at the Vikings lack of rushing defense stats) but it's Rivers and you know he likes to throw. I'm going to go No Bet although the over has merit.
Giants @ Bears: Giants are 5.5 point underdogs. I wasn't too impressed with them. They should get more points here. Trubisky got into a good little rhythm last week at the end. I've said it before baout that guy but I think he could be a stellar QB. I honestly do. That 4th quarter? He has the ability to produce that all the time yet just doesn't. I've got him in a keeper league in fantasy where he rides the bench most of the time but I pay a lot of attention to him due to that.
I'm going to be a sucker and back Trubisky & co. Might be a mistake but I hope they can look at that quarter and be like hey this is what we gotta do. Plus Robinson has something to prove. 1u on Bears -5.5.
49ers @ Jets: 9ers are a TD favourites. I was quite impressed with Jimmy G last week. Thought he did solid. That's what we expect from him. However now Kittle is struggling with injury. Ugh. Jets are absolutely terrible. But man the 49ers WR Corps are so concerning. In saying that I feel I still gotta fade the Jets. 1u on 49ers -7.
Best Props for NFL:
Follow @SBTSportBetting