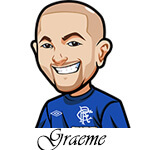 Follow @SBTSportBetting
(Image Credit: AP)
WELCOME TO SUNDAY.
WEEK FREAKING TWO OF THE NFL.
I'm so bloody pumped.
Been up since 4am watching the NJPW G1 Climax, had a ton of coffee, and just so excited for a day of full NFL action.
In this post I will cover the late Sunday afternoon games, as well as Sunday Night Football.
If you want early game bets, I've posted them here.
Let's jump right into the late games:
NFL Week 2 2020: Late Games
Washington @ Cardinals: Washington are 7 point dogs. They got a solid victory over the Eagles last week. Eagles kept making mistakes though there. The Cards looked solid in their win over the 49ers. Cards OL looked good. Murray will have to throw faster here though as the Washington sack rush will overrun the cornerbacks.
Hopefully Murray is more mobile in this game too as I think he dows well there. I like him to do more in this game. I think Peterson shuts down McLaurin big time. Hopkins and Murray looked good together. I'm good to take Cardinals -7 for 1 u.
Ravens @ Texans: Ravens are 7 point favourites. Walked all over the Browns they did. Texans lost 34-20 to the Chiefs. Lamar should absolutely destroy them here and it won't be pretty. Deshaun without Hopkins? The passing just isn't there yet is it? Ravens doesn't usually give up points to mobile QBs specifically. Hell I am probably benching Watson this week. 3u on Ravens -7.
Chiefs @ Chargers: Chiefs are 8 point underdogs here. They beat the Texans 34-20 and looked good. Chargers beat the Bengals. Chargers defense is excellent. Taylor was so disappointing last week though. Chiefs missing Ward and Breeland. Too many question marks on this one. If I was to do a gun to my head bet it'd be the Chiefs as it's hard not to blindly have faith in Mahomes. No Bet.
Patriots @ Seahawks: Let me say straight up I am a Pats fan. Was fun getting the win last week. Newton looked good. However this could be a bad combination. Seahawks will be blitzing a lot I think and I don't know if Cam can take advantage like Ryan did.
I think the Seahawks are going to be too good for them this game. Pats defense just doesn't look the same. I also am concerned about their offense for passing. I mean look at Harry and that fumble into the end zone – that sort of thing Bill would have him benched normally but no other bloody options. Wilson connecting better with Metcalf. 2u on Seahawks -4.
Best Props for NFL:
Follow @SBTSportBetting