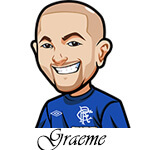 Follow @SBTSportBetting


[Get Exclusive Tips on our Patreon, Ad-Free
]
Welcome to Week 2 of the NFL.
We start 0-1 for the week as Washington were able to get the win but failed to cover the point spread.
Their defense disappointed me on Thursday but not ready to reassess them just yet. Week 2 on a short schedule like that can always bring out the weirdness.
In hindsight and looking at previous years I think it was more a missed opportunity in the over. Oh well it is what it is and sports betting is a never ending learning experience.
I'll be covering the early Sunday games in this post:
Bills at Dolphins Betting Tips:
Bills are 3.5 point favourites. Probably would be a bigger point spread if they didn't fail against the Steelers.
I wasn't super impressed with the Dolphins. The Dolphins pass game is good but this Bills offense should be able to overcome them. Bills -3.5.
Bengals at Bears Betting Tips:
Burrow looked solid as they beat the Vikings.Higgins and Chase looked good. Really like Bengals +2.5 here.
Broncos are -6 here. They thumped the Giants while the Jags were stunned last week. This seems like a tough outing for the Jags. Jeudy being out is tough though. Sutton didn't look great here. Darn it. If Jeudy was in I would take Broncos. As it is I actually lean Jags.
Texans at Browns Betting Tips:
Too big a line for me. Browns did look good last week against the Chiefs. Texans had a great outing against the Jags. After the Texans performance last week I almost lean them but I'd prefer getting those 2 TDs. No play but Cooks in player props is probably what to look for.
Rams at Colts Betting Tips:
Rams are -3.5. Stafford had fun last week and should have a good game here although Colts defense is a grade above the Bears. I like what Stafford has going and will get better with Kupp and Woods. Woods should have a good game against Ya-Sin. Rams -3.5
Raiders at Steelers Betting Tips:
Coming off a hot Monday nighter, the Raiders are 6.5 point dogs against the Steelers. The Raiders offensive line could be an issue for them. Jacobs out for Raiders.
I actually lean Raiders here as I feel the line is a bit reactionary due to Steelers win last week and Big Ben looks to be an issue. But with it being a shorter turnaround for the Raiders this early in the season I'm not backing anything.
Patriots at Jets Betting Tips:
Patriots are -6. Honestly Patriots should smash here – this is a great matchup for them with that Jets secondary. They should have won if not for that fumble. I think Mac leads them to a good win here. Patriot -6.
Saints at Panthers Betting Tips:
Saints are -3 here. Coming off a huge game and just destroying the Packers. Boy I loved that. Panthers had a tight 19-14 win over the Jets.
It could just be a fluke performance, but Saints offensively and defensively looked great last week and I am happy to back a confident team like that at Saints -3.
49ers at Eagles Betting Tips:
49ers are 3 point favourites coming off an embarassing one last week where they almost lost. The Eagles crushed the Falcons.
Jimmy looked solid last week. Hurts was a beast. Mostert out for 49ers. No official play but I lean the over.
Follow @SBTSportBetting