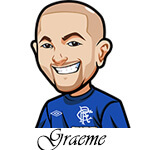 Follow @SBTSportBetting


[Get Exclusive Tips on our Patreon, Ad-Free
]
Alrighty – in this post we'll cover the late games. I posted the early game bets earlier.
Just realizing in less than a month I'll be covering NHL on Saturdays as well (over at BetNHL.ca). Oh god my Saturday mornings are going to suck. Been up since about 430 this morning. Oh well I don't mind too much as I'm sitting here watching soccer all Saturday morning anyway, and F1 as well when it's a race weekend.
Let's get into the games – the afternoon games are iffy as we've got a ton of big spreads:
Rams vs Falcons:
Coming off their loss in the season opener, the Rams are a bit more rested as they host the Falcons and are 10 point favourites. The Bookies expect a Stafford bounce back in a big way. Falcons coming off that tight loss to the Saints where they blew the spot in the 4th quarter.
Mariota I thought was pretty damn solid week 1. His OL did a good job too. Falcons liked the blitz last week but gotta think they don't do that against Stafford here based on last years numbers.
I'm going to stay away from this one. I think the Falcons have enough about them to cover the spread. But you have a Rams team extra motivated to get on the winning track, and you look at the way the wheels fell off the Falcons bus against the Saints – that's a big cause for concern when a team wants to win with an exclamation point.
Was interesting in Week 1 seeing Rams step up the pace against the Bills compared to the slower pace McVay usually goes with. I was leaning the under when it was 49.5 but at 46.5, passing on this one.
49ers vs Seahawks:
It was not the ideal start for the San Francisco 49ers in a wet Chicago game. They host the Seattle Seahawks and are 9.5 point favourites. I was wary of the 49ers last week and I was correct to be wary as they blew the spot against the Chicago bears. Lance looked terrible. One of my best friends is a 49ers fan. He's visiting Africa at the moment, and I was legitimately tempted to hop on a plane to Ethiopia, just to laugh at him.
Common sense took over, and instead I sent him messages stating "CALL ME AS SOON AS YOU WAKE UP ITS AN EMERGENCY". Then when he called, I told him the result and laughed for awhile. Good times.
So will they bounce back this week? An extra bit of rest. Geno Smith looked solid enough last week. The 9ers defense did look good though which isn't a surprise, while the Seahawks look like they could be carved up pretty easily.
Kittle I don't think will play. 49ers lost Mitchell. Seahawks secondary a couple of people may not be playing.
Seahawks are tempting, but that 49ers defense scares me. It's easy to write Lances performance off as an anomaly especially considering teh weather.
I don't think we can expect much from Geno against this D, and Lance hasn't did anything to show that he can output the points yet. Let's go with Under 40.5 for 0.5u.
Las Vegas Raiders vs Arizona Cardinals:
The Cardinals are 5.5 point dogs on the road here. Cards got thumped by the Chiefs 44-21. Raiders lost to the Chargers 24-19. Murrays numbers weren't good but especially after watching TNF, I've got bigger respect for that Chiefs D. He should have a better game against the Raiders D.
This one is expected to be a shootout with the over/under the highest of the day at 51.5. I gotta agree – that Arizona secondary looks to be a disaster. Davante should have a field day here. It's looking like J.J. Watt might play.

Cowboys vs Bengals Betting Tips:
The Dak-less Dallas Cowboys are 7 point dogs at home to the Bengals. It made me laugh – a friend of mine is mucking around with a computer system to predict NFL games based off a ton of metrics. Anyway it predicted the final score of this one to be 13-2 for the Bengals. 2! It doesn't even think the Cowboys get a field goal.
I'm not touching this one. I'm rather concerned about the Bengals after last week but you better believe I have zero interest in touching the Cowboys. I was extremely disappointed in them last week. I really thought they would utilize Zeke & Pollard more in their offense but it's just not happening.
Broncos vs Texans:
The Broncos, fresh off their MNF loss, are 10 point favourites against the Houston Texans. Took Wilson a bit to get going on Monday but he was looking very good. He should have a killer game here I expect. I was disappointed with how they used Javonte Williams although hey it is only one week. Based off last weeks games, I just can't imagine betting the Broncos to cover the spread here. But I can't bring myself to back the Texans yet as I mean it IS the Texans.
Gut call? Texans pull off a surprise and at the very least keep it close.
Packers vs Bears:
Aaron Rodgers will be looking for a big bounceback game as the Packers host the Chicago Bears. Bookies believe it will happen, with a 10 point spread.
On paper, it doesn't seem the worst bet to take the Bears. Rodgers is without Davante this year, and they were terrible last week. But despite how they played week 1, I don't yet have faith in that Bears D too much. Stenavich is still setting in though and using the running backs more is going to take time.
Just too many question marks for me for this one.
Follow @SBTSportBetting