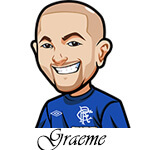 Follow @SBTSportBetting


[Get Exclusive Tips on our Patreon, Ad-Free
]
Welcome to this week's NFL Betting Tips. Managed to cram them all into one post while watching the UFC Prelims, and the Jays….hopefully beat the Twins. That one is still going on. I'm off to watch UFC now so not running this one through a grammar/spelling checker as it's literally starting as I type this.
First of all, thoughts go out with the family of Mike Tagliere. Mike was a writer for Fantasy Pros and his "Primer" column every week was something I looked forward to all the time.
After a battle with COVID, Mike, unfortunately, passed this week. He will be missed. I 100% won numerous fantasy matchups due to his invaluable insights and he provided me with hours of information and entertainment.
Let's get onto this week:
Support Us
: We now have a Patreon where we provide some tips exclusively to people who support us on there.
Join them!
Cardinals at Jaguars Betting Tips:
Cards are 7.5 point favourites. They have looked good so far offensively and they had that tight one against the Vikings. I warned last week anyone that though Cards -3.5 were easy money were making a mistake.
I've been disappointed with the Jags this season. Lawrence is not pretty to watch.
This is one where I really didn't want to back the Cards. But the more I look at the data I feel I have to. Hate betting against a home dog at more than a touchdown – but man when you look at the numbers it just makes sense. Cards -7.5
Falcons at Giants Betting Tips:
Falcons are 2.5 point underdogs. They are 0-2 with thumping losses by Eagles and Bucs. Giants also 0-2 but man it should be 1-1.
I've said it here before but I kinda like the Giants this year. Liked what I generally saw against Washington and this is a worse team obviously. I'm good with Giants -2.5 until Atlanta show something different.
Ravens at Lions Betting Tips:

Ravens are 7.5 point favourites. Too many players out for them in my opinion on their defense. Over 50.5 seems appealing but can't go with it. If you want a player prop look at Marquise Brown. Should be a good day for him.
Bears at Browns Betting Tips:
Bears are 7.5 point underdogs. They had a tight win over Bengals, lost convincingly to Rams. Browns have had two wins and are looking solid enough. Fields being in I am happy to skip this one. Rooting for Fields here.
Bengals at Steelers Betting Tips:
Bengals are 2.5 point underdogs. Burrow just been getting killed. Steelers man beat the Bills, crushed by the Raiders.
Would love to take Steeles but Big Ben has an injury, their defense is ravaged. I still think they do it and I would bet them just to fade Burrow after the end of last week – but no bet here. Just too many injuries on Pittsburgh end. Diontae possibly out too.
Colts at Titans Betting Tips:
Colts are 5.5 point dogs. 0-2 but not looked too bad. Titans had that tight win over the Seahawks after the Cards thumping.
Wentz is out so Eason gets the start. Titans pass D not looked great this year but I mean look who they have played against. I liked the way the Titans finished last week as they started rocky. Yeah I like Titans to cover here by a TD. TItans -5.5. Feel like they will get better as they figure stuff out with A.J. and Julio.
Chargers at Chiefs Betting Tips:
Chargers are 1-1 with a tight win and a tight loss. Chiefs are 1-1 in similar circumstances. Chargers have did a decent job against Washington and Dallas on defense but I mean – it IS Washington and Dallas. No offense to them – I actually am rooting on the Cowboys this season.
Anyway for this one it's a big step up for the Chargers and I believe a step down for the Chiefs. Mahomes and the Chiefs have to be motivated and I believe their offense will be too much for them here. Chiefs -7
Saints at Patriots Betting Tips:
Saints are 3 point underdogs. After the Jekyll & Hyde performances of the Saints I am choosing to stay away.
Support Us
: We now have a Patreon where we provide some tips exclusively to people who support us on there.
Join them!
Washington at Buffalo Betting Tips:
Washington are 7 point underdogs here against the Bills. Washington have been an interesting one this season. Tight loss to Chargers due to a few missteps, then that late win against the Giants.
Bills bounced back from that Steelers loss. That Washington D concern me. We know they CAN be good but Daniel Jones rocked them last week. Until they really step up more I'm going to go with Bills -7 and back against them.
Dolphins at Raiders Betting Tips:
Dolphins 3.5 point dogs. Tua out. Brissett in. Trap game? Brissett really wasn't bad last week man that pass rush was nasty. Gotta bet the hot Raiders though. Raiders -3.5. Back the momentum.
Jets at Broncos Betting Tips:
Jets are 10 point dogs. Last week was just sad to see. Poor Wilson. Broncos look solid enough. Sutton looked good last week too. 10 points is a tad too much but it will not surprise me if Broncos cover honestly. I do hope Wilson has a better game – last week was rough.
Seahawks at Vikings Betting Tips:
Seahawks are -1.5. No play on this one. I do think Seahawks pull it off
Buccaneers at Rams Betting Tips:
As a Brady fan I am cheering the Bucs on but man I am also hoping Stafford does well this season. Big test for him.This is one where I look at it and it feels a tough matchup for both.
But I think Bucs get their first loss of the season. Rams +1.5.
Packers at 49ers Betting Tips:
Bloody hell I have no idea with these Packers. Pass rush could be a problem for Rodgers. I expect we see the running game going for the Packers nut not sure how well it will do here.
This is one where I feel like I'd be forcing a pick. Yeah nothing here.

Follow @SBTSportBetting