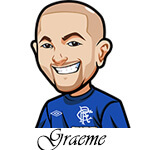 Follow @SBTSportBetting
Alrighty in this post I will cover all of the late NFL games taking place.
This is of course the late games taking place in the Afternoon and also Sunday Night Football Betting Tips.
If you're looking for betting tips for the early games, I've split them over two posts.
You can see Week 5 Part 1 and Week 5 Part 2.
Let's jump right into the late game action. As a reminder Monday and Tuesday games will be tipped on their respective days.
NFL Week 5 2020 Betting Tips: Part 3
Dolphins at 49ers Betting Tips:
The 49ers are 7.5 point favourites here. Dolphins are 1-3 to start the season with that lone win against the Jaguars. The 49ers have been marred with injuries and are 2-2.
Have to expect Dolphins have to give Tua a go soon. Probably next week. 49ers have Jimmy G back. Jimmy is a solid enough guy. However I am not sure Jimmy G is the game changer QB unfortunately.
Aiyuk looked good last week. Deebo was eased in. Jimmy does usually find Kittle. However I don't have the confidence in the 9ers to bet this one.
Colts at Browns Betting Tips:
Almost a pickem with Colts +1. Colts are a surprising 3-1 to start the season. Had to double check that. Browns are 3-1 as they are really coming into their own.
I'm not a big fan of the Colts offense right now. Missing key players and Rivers not impressing me. Browns – not blowing me away either but do seem to be getting it done. Colts are missing Leonard which is tough. I think the Browns are the team really clicking here and will do 1u on Browns -1.
Giants at Cowboys Betting Tips:
Cowboys are 8.5 point favourites here. Giants are 0-4 to start the season as their offense looks absolutely horrendous. Cowboys are brutally 1-3 with only that insane 40-39 victory to their credit. Outch. Their defense is a mess.
I've got to think both teams rack up the points here. I hate to say that though with that awful Giants offense ha. Cowboys miss Awuzie and Brown now as well though and Slayton should run riot. God I hate this game. I want to back the over but I just can't. The Giants offense is woeful and Cowboys let me down so much. When you look at the passing game the Cowboys don't give me a ton of hope matchup wise. Ugh. No bet sorry. Going to put the Cowboys in a double instead.
Vikings at Seahawks Betting Tips:
Vikings are 6.5 point underdogs here with an over/under of 56.5pts as they expect a high scoring game.
Vikings picked up their first win over the Texans. I said that was the perfect matchup for them and I was right. Seahawks are 4-0 to start the season. They concede the points but Russell Wilson is playing excellent.
This should be a good game for Cousins as the Seahawks can't bring the pressure. Wilson should have fun for the Seahawks here.
Thielen should be massive for the Vikings here and if you do daily fantasy sports he's the guy you want.
I think Vikings will hang with Seahawks for a bit but the Seahawks offense will just be too strong. However instead of the point spread I will do a teaser of Seahawks -1 and Over 49.5 for 1u at -115.
Follow @SBTSportBetting