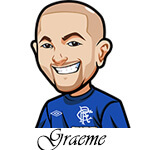 Follow @SBTSportBetting


[Get Exclusive Tips on our Patreon, Ad-Free
]
Apologies for getting the NFL Tips up this week so late.
Was a very busy day yesterday sports wise with NJPW, the Scotland game on, followed by UFC, GCW then Wilder vs Fury. I did some reading and studying for todays games during all of that but didn't have the time to write anything up.
What a fight that Wilder vs Fury one was. My god. And if you are a wrestling fan, be sure to buy GCW's show from yesterday on Fite TV. It was a superb one.
I'll skip Jets vs Falcons as it's starting as I write this up.
Steelers vs Broncos Betting Tips:
Broncos 1 point favourites here. They haave beat three bad teams and lost to one good team. Steelers had that one win over the Bills and lost their remaining ones. Big Ben is seriously done for. Bridgewater to start which is good news. Happy to fade Big Ben until proven otherwise. Broncos -1.
Vikings vs Lions Betting Tips:
Vikings are 10 point favourites as the bookies have caught on to them. Lions had that disappointing outing against the Bears. They just seem very uninspired. It's a big point spread and quite scary, but I think with the Lions cornerback injuries, plus Okawara out – I can go with Vikings -10.
Support Us
: We now have a Patreon where we provide some tips exclusively to people who support us on there.
Join them!
Bengals vs Packers Betting Tips:
Packers just three point favourites here and it is expected to be a shootout. Packers missing Jaire Alexander which is tough. Could be a shootout but these two can play a very slow paced game. I like Packers -3.
Buccaneers vs Dolphins Betting Tips:
Bucs line just seems too big for me at 10 points. I expect Bucs to take it and cover but it's too big a spread for me.
Texans vs Patriots Betting Tips:
Patriots are 8 point favourites. As a Patriots fan I am still raging we didn't go for it at the end there. Texans coming off that Bills crushing defeat. I thought Mac Jones looked solid enough last week. Personally I lean Texans here but I just can't back them after last week. Pats have some OL injuries too.
Washington vs Saints Betting Tips:
Saints are 2.5 point favourites here. I've said it before – when Winston is playing I find it very hard to back him as you have no idea what to expect. Washington though I've said it before their defense just isn't good this season. It's a gamble but happy to roll the dice on Saints -2.5 knowing Winston himself can ruin that.
Panthers vs Eagles Betting Tips:
Eagles are 3 point underdogs. Coming off that 42-30 game loss from the Chiefs. Panthers suffered their first loss against a good Cowboys team. A lot depends on CMC if he is playing – he would eat this team alive. But I don't think he is going to play. Cowboys was Panthers toughest opponent yet and they failed at that hurdle. I think Panthers win this in a close one, and the 3 points is too much for me. As either way I think this will be very tight.
Bet Horse Racing - +£21,565.98 profit on £25/pt staking. Click for more details.
(Advertisement but we have tested it out and have been quite impressed with it)
Jaguars vs Titans Betting Tips:
Titans are 4.5 point favourites. Jags seem like they are slowly improving. With all that drama with Urban Meyer though? Not sure they can do much. A.J. Brown will be playing today which is good news for Titans and I'm good with Titans -4.5 especially with Chark out.
Raiders vs Bears Betting Tips:
Bears 5.5 point dogs here. A lot of it is how Carr deals with the pressure. Won't be as bad as last week I expect. After seeing how Bears handled Fields better last week though and turned up the aggression – no bet. Want to wait and see how they are this week.
Chargers vs Browns Betting Tips:
Browns 2.5 point dogs. Got the win last week despite Mayfield having a really off day. This is a tough defense to play against though. Herbert could have a tough outing too. No bet here but I lean the under 47.
Cowboys vs Giants Betting Tips:
Love the Cowboys this season. My favourite play of the week. Cowboys -7. BIt concerned about Barkley last week and how he looked very good but that's the only real negative. Zeke should have a good game.
49ers vs Cardinals Betting Tips:
Not impressed with the 49ers lately and with Kittle out, Cardinals -5.5.
Chiefs vs Bills Betting Tips:
With two stellar offenses this is one where you just back over 56.5 purely for entertaining purposes with it being primetime, then sit back and cheer on big offensive plays.
Support Us
: We now have a Patreon where we provide some tips exclusively to people who support us on there.
Join them!
Follow @SBTSportBetting