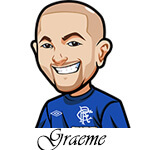 Follow @SBTSportBetting


[Get Exclusive Tips on our Patreon, Ad-Free
]
Exclusively for our Patreon subscribers, on days where I don't write betting tips for BetNHL.ca, I have been doing advanced metric analysis of the NHL games.
That is every Monday-Wednesday, and then every Thursday on months that are even.
I thought I would share today's post free to you guys, to give you an idea. Advanced metrics are an excellent basis for coming up with NHL bets, and I provide a lot of helpful insights into my line of thinking.
Want more of this? Subscribe to our Patreon for only $11 USD.
---
Alrighty last advanced metrics for a few days.  You can find my bets over at
BetNHL.ca
then I'll be back here on Monday.
Before we look into todays, only real notable one yesterday was what I said: you can't just rely on advanced metrics.  They are a basis only.  Halak in last night and the Rangers B2B was an issue for them.  Rangers won that one on xG too 3.41 to 2.71.
That's where as the season goes on, you can look into it more and draw some conclusions.  Is this consistent for Rangers on a B2B, for example?  And it's not just about the game bets.   You can use it for shots on goal props, that sort of thing.
Predators vs Blues:
Starting to get enough data to gauge the Blues more.  It's not good.  Their offensive metrics are terrible.  Bottom 5 CF/60 in the league, slightly better FF/60,  Preds are a middling team for those defensively.  Both teams scoring lower than expected.  Preds conceding a bit more which is close to their xGA, while Blues have been lucky so far.  Blues on a B2B too.  I'd be quite surprised if the Preds don't win in regulation here.
How my bets work BTW are now I have came out of the advanced metrics with a potential play, I will then factor in everything else that I look at before making a bet.  Goalies, injuries, reading blogs, looking at schedules, past results, individual player metrics etc etc etc.  Sometimes it is a lot of work.  Sometimes it is as easy as "Oh this guy isnt playing tonight and he is a big factor in their offense I won't bet this".
Stars vs Capitals:
Stars slight favourites at the sportsbooks.  Capitals marginally better in Corsi & Fenwick but it's negated by Stars being at home.  Caps scoring above the grain, Stars right on point.  Stars goaltending a big factor, Caps conceding as expected.
Not sure about a game bet but Stars should get at least 3 goals here.
Blackhawks vs Oilers:
Interesting one here.  Oilers on a B2B, Blackhawks at home and some solid performances lately.  This is one where I go into it with the thought "Are the Hawks worth an underdog bet?" as I am seeing 2.80.  There are no metrics in the world that would get me to take the Oilers here, so I have an intention as I look at the metrics.
Blackhawks offensive metrics are dismal.  DISMAL.  2nd worst FF/60 & CF/60 in the league next to Arizona.  Defense is a concern with CA/60 3rd worst in league.  The one bright spot is the Oilers FA/60 is actually worse than theirs.
Hawks hae a very low xGF/60 of 2.4.  That is a concern. Oilers have an XGA/60 of 3.44 though.  The fact that the Hawks are finishing though and going up against a team with an xGA/60 of 3.44 and a GF/60 of 3.57?  By the metrics, Hawks are a bet for me.
Kraken vs Canucks:
Oh god the poor Canucks.  Can they get the W here?  Kraken don't have the goaltending.  Canucks are scoring pretty much in line with what they should be.  Kraken are slightly better advanced metrics wise, but not overwhelmingly so.  That goaltending is an issue.  Odds seem on point to me.  If Canucks were like 2.50 it might be worth a play.
Kings vs Jets:
These two teams are incredibly close in CF% and FF%.  So it's a close matchup.  The difference is poor goaltending on the Kings.  The Jets though haven't been able to take their chances.  But an SCGA/60 for the Jets at 1.66 compared to the Kings 3.33 is nice.  Looks like a potential upset game with the Jets winning.
Sharks vs Leafs:
Honestly with Leafs on the road and on the West Coast and the odds this is an easy skip for me.  By a lot of the advanced metrics, it's not out of the realm of possibility for the Sharks to win.  But that xGF/60 of 3.6 for the Leafs concerns me as Sharks are conceding pretty much 3 goals per game which is on line with what they should be.  So yeah basically Leafs should on paper get at least 3 here and possibly more – but they are struggling to convert at the moment.  SCGF/60 of just 2.41.
Sabres vs Canadiens:
Could we see another Kraken like upset?  Habs slightly better CF% and FF%.  But GF/60 is in line with xGF/60 with some slight underperforming, and GA/60 should regress.  Not seeing an upset in this one.
Flyers vs Panthers:
Flyers big dogs at home.  Advanced metrics back this up.  Panthers have an xGF/60 of 3.66 but just GF/60 of 2.98.  Flyers could be in for a pounding with an xGA/60 of 3.39.  GA/60 is 2.33 and that's down to Hart.  I expect he will start tonight.  So one big factor to consider is if Hart can continue his excellent performances.
Senators vs Wild:
Sens on an excellent run.  Advanced metrics are vary close CF% 52.04 for Sens, 50.56 for Wild and FF% 51.27 to 50.09.  The goals and xG are wild.  SCF% has the Sens leading 55.71 to 49.59.  Just from the advanced metrics, Sens are slightly undervalued by the books at 2.05 and based purely on them, they're a play.
Bruins vs Red Wings:
Bruins better offensively and defensively in all advanced metrics.  With Bruins 34.24 SF/60 and Red Wings SA/60 35.95, should be a lot of shots.  Botht eams finishing better than they should so I think that could regress, and this one goes under 6.5.  I feel like Bruins rack up the shots here and would probably look at player shot props myself.  Obviously, it depends on how the game will go.  I expect Bruins to have over 40 shots on goal.  That's where the under might be an issue as you need to bank on the Wings goaltending.
Want more of this? Subscribe to our Patreon for only $11 USD.
Follow @SBTSportBetting