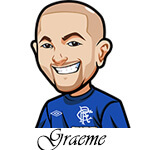 Follow @SBTSportBetting
Boy they're an ugly bunch.
Last tips posted were on August 11th and I crushed it going 3-1 which was nice.
We had Jackets or Draw against Tampa and that one was good as going to OT won the bet. Then I was able to sit back and watch that entire 15 hours of hockey without sweating. Seriously can you imagine if I had taken the Jackets to win there? Then sweating all of that for nothing? That would have been brutal.
Solid win with the Flames as well. Ditto for the Knights in regulation. Our only loss was the Hurricanes at +122 to beat the Bruins. Honestly whenever I take an underdog and they get to OT at least I'm generally happy as I feel I called it correctly. Just didn't come in.
We've got four games taking place on August 13th so let's hop right into them:
NHL Bets: August 13, 2020
Blue Jackets vs Lightning Bet: It will be very interesting seeing what the recovery is like for these teams. I also have to wonder how Korp will perform. I mean my god to rack up 85 saves and still lose? That's gotta be disheartening.
I think Tampa getting that win is a huge mental block win for them. Plus they just overall looked the better team. Jackets are no pushover but momentum is on the side of Tampa and I will take 1u on Lightning in Regulation at +100 odds.
Blackhawks vs Knights Bet: This is the type of game where the Blackhawks normally show up. They're being written off by everyone and their mother. Sportsbooks are making the odds almost as good as winning the lottery.
However while I know the way the Blackhawks are I can't discount the quality of the Knights. I think if the Blackhawks do show up the Knights can at least go toe to toe with them and we could see a big offensive game. I'm doing 2u on Over 6 goals at -109 odds.
Hurricanes vs Bruins Bet: I'm a big fan of advanced metrics and because of that I am a big fan of the Hurricanes who always rock the advanced metrics. Despite that, I have a bad feeling here. Yeah the Hurricanes performed great in Game 1 but I mean the Bruins looked a bit rusty and were still sorting things out.
I hate to say it and I hope I am wrong but I am smelling a sweep. We'll see how it goes. However I'm good with 1u on the Bruins at -121 odds as I think they will perform better here.
Flames vs Stars Bet: For me the big story is the Stars offense. Oh and Talbot is playing well. Combine those two together and things could be iffy for Dallas. I mean maybe they get going and if so good for them but I'm happy to back 1u on the Flames to win incl OT at -101 odds.
Follow @SBTSportBetting