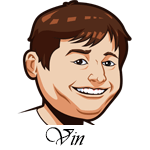 Follow @SBTSportBetting
A 1-1 record last night. 20-6 in the playoffs.
A lot of things went how I thought they would yesterday. David Price allowed four runs in a hurry and the Red Sox offense was able to get to Gerrit Cole. The over was hit by the third inning, which was nice. The bullpens seemingly flip flopped in this one though as the Astros weren't able to hold on and the Red Sox looked mostly great. I say mostly because Craig Kimbrel allowed a ninth inning run once again, but was able to close it out. The series heads back to Houston now and my belief in the Astros remains intact.
Tonight we see the Brewers and Dodgers series shift to Los Angeles. The Dodgers are a big favorite here with Walker Buehler on the mound against Jhoulys Chacin.
[text-blocks id="137″ slug="email"]
Los Angeles Dodgers vs. Milwaukee Brewers Betting Tips:
The Dodgers are a -180 favorite in this one which is a bit high, but reasonable based on what the system sees.
Walker Buehler was responsible for the one loss the Dodgers had to the Braves as he allowed a grand slam to Ronald Acuna. Buehler temporarily lost the strike zone and found it at the exact wrong time. The situation surrounding that one was a bit weird as on a 3-0 pitch Acuna was taking all the way and the umpire called a strike on ball four. This caused Acuna to perk up for the next pitch and send the ball out of the park. Give him that ball four and the result of that game might've been much different.
So I'm not going to judge Buehler in the same way that I judged David Price. I still believe that he is a solid pitcher with no real playoff jitters or anything of that nature. He had an awesome season with a 2.62 ERA/3.04 FIP with nearly 10 K/9. He's a dominant pitcher and I expect him to show up today.
Jhoulys Chacin is more results than talent. His 3.50 ERA/4.03 FIP/4.47 xFIP show that he did get a bit of a luck this year. He's a groundball guy who doesn't get a lot of strikeouts. While his results are good, they aren't exactly encouraging. I don't expect a start like we saw against the Cubs in game 163 or against the Rockies in the last round. I'm giving him four innings, tops. The Dodgers offense is great against right handed pitchers with a 115 wRC+ during the regular season, one of the best in the game.
The good news for the Brewers is that Josh Hader will be available for this game and probably Brandon Woodruff too. These two along with Corey Knebel have looked the best of the Brewers relievers in this series. If they get an early lead, I could see them bringing out this trio and winning the game.
Only problem is, I don't see them getting an early lead. As I said after game one, the Brewers have gotten a lot of production from the bottom half of the lineup. I don't really believe that is sustainable and they can't win this series with Christian Yelich and Ryan Braun being so quiet. The Dodgers bullpen has been pretty solid in the playoffs and has only allowed two runs in this series.
Living in Wisconsin, I should probably hide my face after making this pick, but I have to go with what the numbers say. Even if I'll be rooting for the opposite result. I think this is a 5-3, 4-2 kind of game.
Bet Dodgers -1.5 (+120)
Follow @SBTSportBetting